T-Mobile Dash (Aka HTC Excalibur) Races Into Stores October 10th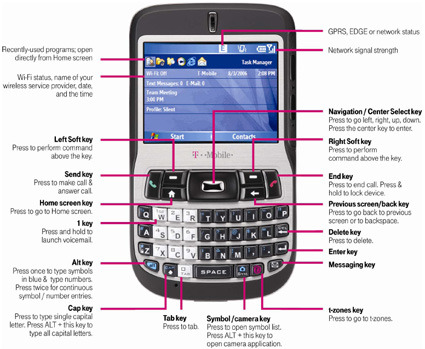 All those articles proclaiming the death of the PDA are looking to be correct – the choice of Smartphones that connect via cellphone networks just gets bigger and bigger. Soon to join the party is HTC's Excalibur, which will be launched by T-Mobile USA on October 10th as the Dash.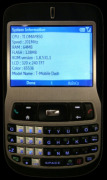 Sporting a 200 MHz TI OMAP P850 processor with 64 MB of RAM, 128 MB of ROM and a QVGA (320x240 pixel) resolution screen (not a touchscreen), the Windows Mobile 5.0 Smartphone looks set to leverage T-Mobile's EDGE network, offering 135kbps connections, as well as their growing number of WiFi hotspots. T-Mobile has the biggest investment in WiFi hotspots out of any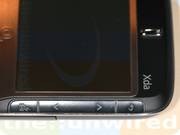 carrier in the US.
Even thinner and lighter than Samsung's i320 and Motorola's Q, Dash also borrows from notebook touchpad technology with a handy jog strip running down the side of the display. Sliding a finger up and down it can scroll through documents and menus, while the very top and bottom are shortcuts to the Windows Start Menu and the "go back" feature.
SlashGear can also confirm that Excalibur will launch on the Cingular network in Q1 2007, although over-protective PR people prevented us from snapping photos of it. Without 3G, however, it will be unable to take advantage of that network's broadband-speed HSDPA option, leaving it at a speed disadvantage compared to competing models.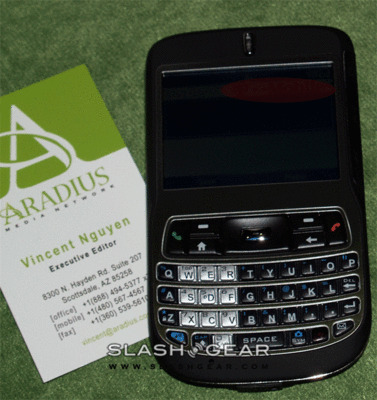 Docs Confirm T-Mobile Dash (Excalibur) Release [SmartPhoneToday]