T-Mobile customers consider Galaxy S III vs Galaxy Note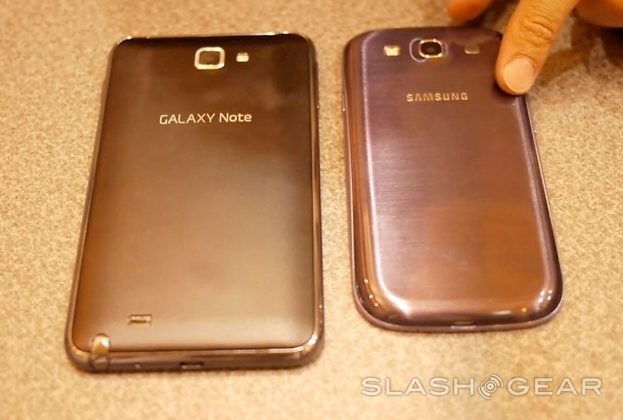 With the Samsung Galaxy Note coming up relatively quickly for T-Mobile and the Samsung Galaxy S III already in stores across the nation, it should be clear that any Samsung fan has a choice to make between the two. Which one will bring you greater fortune, and which will be the ideal Samsung device for you? This journey begins with a simple question of screen size, of course.
The Samsung Galaxy Note has a massive 5.3-inch HD Super AMOLED display while the Galaxy S III has a lovely 4.8-inch Super AMOLED display. The Galaxy Note has a pixel density of 285ppi while the Galaxy S III has 306ppi, this meaning that they're pretty darn close when it comes to sharpness. The big difference between the two, then, is just that .5-inch difference diagonally. Consider your pocket size and your need for massiveness.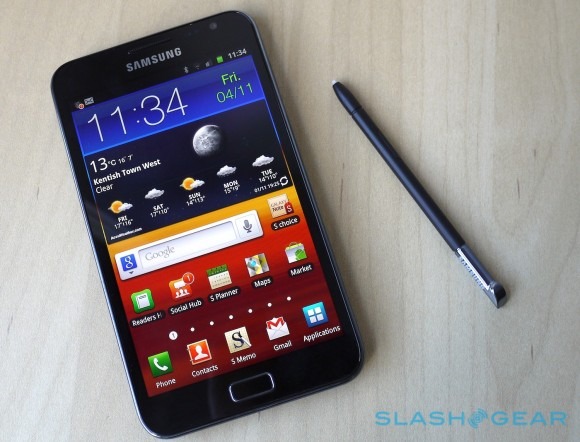 The Galaxy Note is made specifically to work with its build-in S-Pen while the Galaxy S III is more focused on being a device for everyone in the smartphone market. Both devices are made of premium quality materials that are, in the end, hard and powerful plastics with metal insides. The Galaxy S III works with its AllShare sharing abilities just as well as the Galaxy Note does, as both are working with Qualcomm processors, but the Note has an Snapdragon S3 chip while the Galaxy S III has the S4.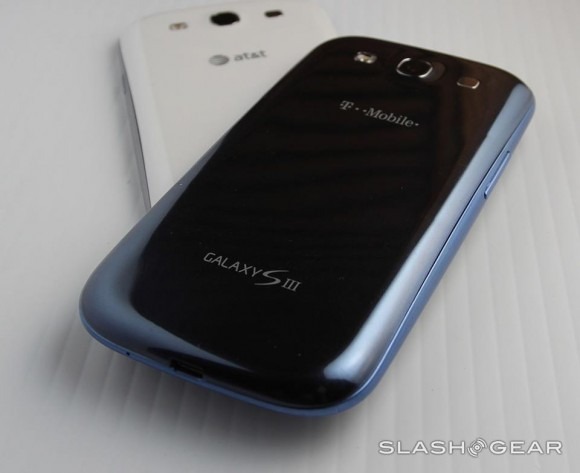 Expect the latter to go faster and work harder for you in the end – not in any giant way since they've both got next-level power throughout their builds in many ways, but the S4 will bring on a new level of excellence when you get nit-picky. Have a peek at the hands-on comparison we've got from this year's CTIA from before the release of the USA versions of the GSIII:
Both of these devices are going to bring you a full high-level smart device experience, and Samsung is wholly dedicated to both devices for the future of their company. The Galaxy S III is clearly the hero of the day, but the Galaxy Note remains a relatively unique device, so you can count of Samsung to keep pushing it for the future.
Have a peek at our reviews of the versions of these devices that are on the market now for more comparisons: