T-Mobile Concord hits 4G network for cheap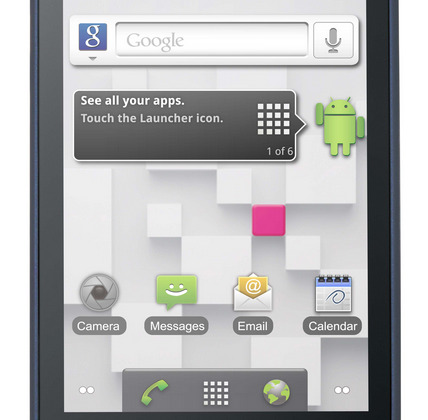 This week the folks at T-Mobile have announced a new smartphone for their 4G network with a low price and manufacturing done by none other than up-and-comer ZTE. This smartphone works with Android 2.3 Gingerbread, has a lovely 3.5-inch touchscreen display, and has a 2-megapixel camera on the back. The highlight of this little beast is the fact that it'll be available on a variety of contracts through T-Mobile and various retail partners.
With this device you'll be grabbing a T-Mobile single-line, Monthly4G no annual contract plan. This plan has unlimted talk, text, and data (without a cap) and access to T-Mobile's 4G data network. You're able to pair this device with Walmart's Family Mobile service as well for monthly payments. This Walmart Family Mobile plan will bring on no-annual-contract phone service with data for individuals as well as families – again, all powered by T-Mobile's network across the USA.
You'll be able to pick up the T-Mobile Concord smartphone at Target as well at Walmart starting on August 26th. This device will be available for $99.99 with a qualifying Monthly4G plan at Target and for $99.98 paired with a Walmart Family Mobile no annual contract plan at – you guessed it – Walmart.
This device is the next in a line of ZTE products being brought to the United States by the manufacturer in their effort to enter this lively mobile market. ZTE is responsible for a collection of fabulous and strangely enticing devices internationally, most of them running Android, and we're more than ready to welcome them to the USA with open arms. More manufacturers means more competition and better devices in the end – lets go!
Check the timeline below for more ZTE action and prepare yourself for more products created by them but branded with the carrier their on here in the USA.