T-Mobile CEO speaks on MetroPCS merger as "a deal to thrive"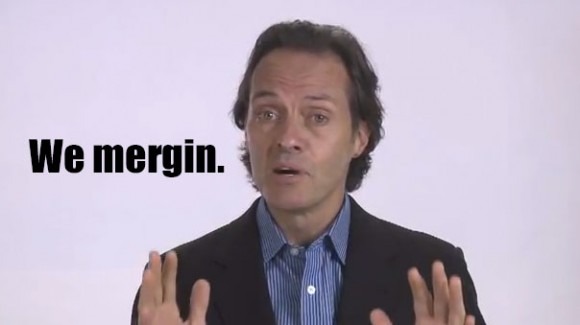 Earlier today T-Mobile and MetroPCS announced that they'd reached a deal that would lead to them merging together to create a brand new publicly traded company, and this afternoon, T-Mobile's CEO John Legere has released a video explaining the deal. What he lets the public know – and perhaps more importantly here the employees of both companies and the investors and boards of both companies know – is that this is an entirely positive move. Perhaps the most important sentence in the entire presentation reads: "This isn't a deal to survive – it's to thrive."
What Legere recounts is the amount of cash the new company will make, will spend, and will invest in the future for the both of them. He announces that he will serve as President and Chief Executive Officer of the merged company and that the chief financial officer of MetroPCS will retain this role for the new company. The president of MetroPCS Jim Alling and their COO Thomas Keys will be leading the T-Mobile and MetroPCS customer units.
Legere noted that they expected to be able to close their deal in the first half of 2012, and that once their deal closes, they'll be listed as a single public company on the NYSE. This transaction has been analyzed and reported – by Legere – as having a possible 42.5 million subscribers, booking $24.8 billion USD in revenue and $6.3 billion of adjusted EBITDA annually. This announcement also suggests that the new company would have $2.1 billion of free cash flow and $4.2 billion of capital expenditures annually as well.
In the very uplifting video segment here, Legere also lets the world know that they'll be working with a company that'll be a Value Leader. In this case, this means that they'll be bringing on a range of "unlimited 4G plans" for both T-Mobile's Unlimited Nationwide 4G and MetroPCS' 4G for All. The company will be offering up a collection of SIM-only, pay-as-you go, contract, and mobile broadband plans at affordable rates.
Check the timeline below to see additional details inside this deal and stick around for the final merging – this will happen once the company's boards approve and they've got approval from the government as well.