T-Mobile CEO sees big opportunity with iPhone 6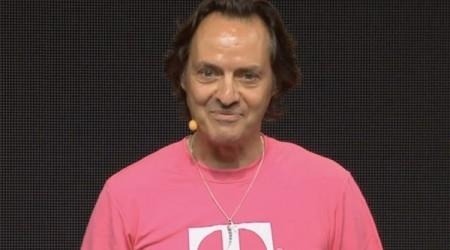 T-Mobile's recent bet on the iPhone paid off pretty well, it seems. Their recent earnings call suggests they brought in a bunch of new customers, likely enticed by their iPhone test drive. In that same earnings call, T-Mobile CEO John Legere hinted the iPhone 6 would be just as significant, even though he refused to address the device by name."You are not going to get me to use the iPhone 6 word on this conference call", Legere said. He went on to describe how the incoming device could have further positive impacts on T-Mobile's business, saying "I think we've got a huge opportunity".
T-Mobile may have missed the iPhone boat initially — they only got hold of Apple's device last year. Now that they're involved, though, T-Mobile has gone all-in. Their test drive promotion actually put iPhones with unlimited data in the hands of customers for free, an unprecedented deal worked out with Apple.
Now that the iPhone 6 is nearing, it seems T-Mobile believes they'll have it as well. Legere didn't say they'd have it, obviously, but he is clearly excited about what it could mean for them. A resurgent carrier getting hold of the most anticipated phone of 2014 could mean big things for them. Having the hardware people wants has traditionally been a problem for T-Mobile, but things seem to have changed for the better.