T-Mobile CEO: Don't buy your iPad from us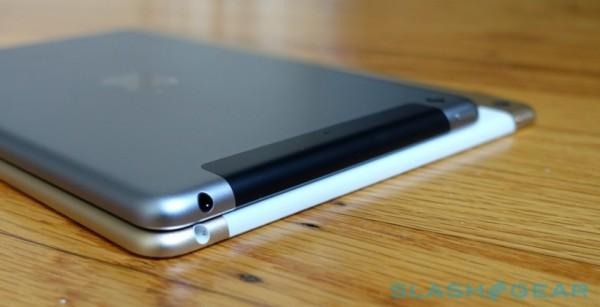 Outspoken T-Mobile CEO John Legere has weighed in on the ongoing Apple SIM confusion, highlighting the discrepancies between carriers in how they support (or sabotage) Apple's scheme to pick and choose with data plan flexibility. Apple SIM was, at least as Apple originally intended it, a way to bypass carrier lock-in, but the networks themselves refused to be so readily sidelined. Meanwhile, Legere also had a surprising reason for why when you go into a T-Mobile store and buy an iPad it comes with a SIM locked to his network – and an even more surprising solution.
Far from the original plan to allow iPad Air 2 and iPad mini 3 buyers to switch at will between data offerings from each of the participating carriers – in the US, AT&T, T-Mobile, and Sprint – AT&T opted to lock the preloaded SIM if a user selected their service.
Legere was happy to criticize that, but he also addressed confusion around the reason why, if you buy an iPad from a T-Mobile USA store, it too is locked.
According to Legere, when Apple provided the iPad Air 2 and iPad mini 3 units to the carrier, it did so having already preset the SIMs to T-Mobile. While you might think that would be preferable to Legere, in actual fact he recommends iPad buyers should walk out the door and find somewhere else to buy.
"My advice to everyone – and I'll get in trouble for this: buy it from the Apple Store," he suggested, clarifying that it was the best strategy at least until the Apple SIM confusion was settled.
Even if you buy direct from Apple, of course, your switching options are still limited. You can only choose AT&T service if you opt for them first: you can't subsequently switch to the carrier if you picked T-Mobile or Sprint first.
With only two carriers offering any degree of true flexibility, Apple SIM may be slow to gain the traction Apple may have hoped it could achieve.