T-Mobile Cameo price slashed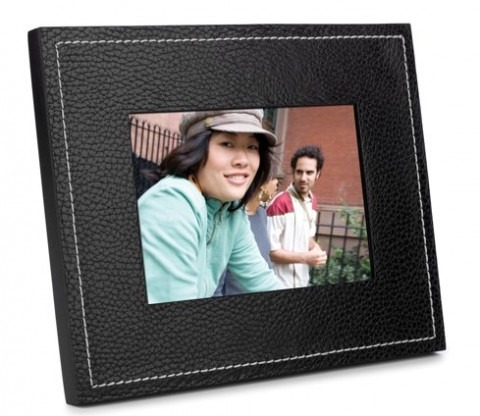 T-Mobile USA's Cameo wireless digital photo frame always faired well in reviews for its usability and functionality, but less palatable were the sticker price and monthly service charge.  At launch, the photo frame – which can receive images via MMS or email over T-Mobile's cellular network – cost $99.99 while the monthly fee was $9.99; now the carrier has apparently dropped those costs to just $39.99 and $1.99 respectively.
That brings the 7-inch Cameo back in line with similarly-sized, non-wireless photo frames, which obviously lack its ability to display pictures that have been squirted from cellphones or other mobile devices.  There's no contract involved, so you can let the wireless service lapse and instead merely use the Cameo with an SD card and USB connection, transferring photos from your computer.
Unfortunately it's not possible to buy the Cameo online, you'll need to stop by your nearest T-Mobile USA store.  Still, if you've a tech-phobic friend or grandparent who'd still like to see your holiday snaps, it could be worth the trip.