T-Mobile Android Event On Sept. 23rd: We'll Be Live Blogging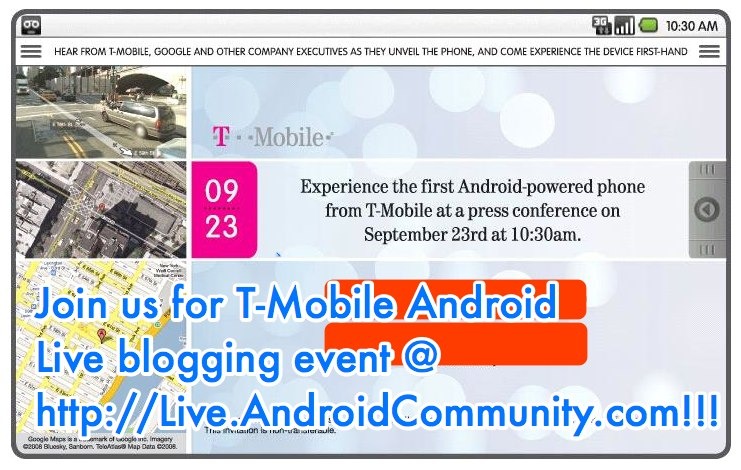 Our Android-obsessed sibling site Android Community has just been invited to T-Mobile's official launch event for the carrier's first Android powered handset.  The press conference will be on September 23rd at 10:30AM EDT and as you might expect there'll be a full event Live Blog at http://Live.AndroidCommunity.com/, as well as hands-on photos and video of the new Android smartphone from a live product demonstration.
Of course what we're expecting to see is the HTC Dream, complete with flip-up touchscreen, full QWERTY keyboard and trackball navigation.  It's believed to be branded as the T-Mobile G1, and the September 23rd announcement fits in with earlier rumors regarding launch and availability by the end of October.
On the day, both T-Mobile and Google executives will take to the stage to discuss the new handset, and we'll have every detail for you in the Android Community Live Blog.  Join us on September 23rd at 10am EDT at http://Live.AndroidCommunity.com/!