Synology promises personal cloud with new DS416j NAS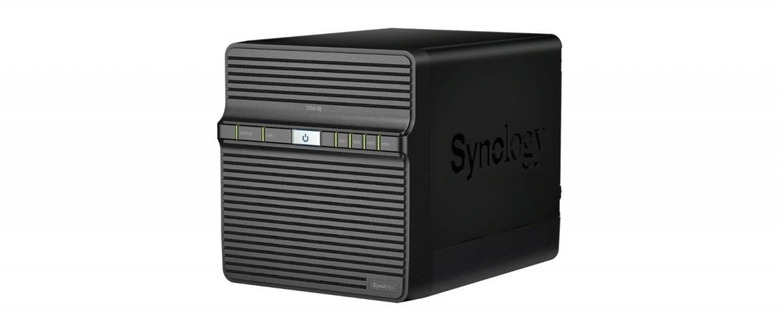 Despite the best efforts of the cloud, personal network-attached storage haven't gone away, and Synology is courting media-amassing home users with its latest. The DiskStation DS416j borrows the 4-bay flexibility of its business-minded cousins, but puts that quartet of drives to work with hardware encryption.
Keeping things ticking are an Armada 388 dual-core 1.3GHz processor and 512 MB of DDR3 memory, while connectivity includes gigabit ethernet along with USB 3.0 and USB 2.0 for hooking up external storage.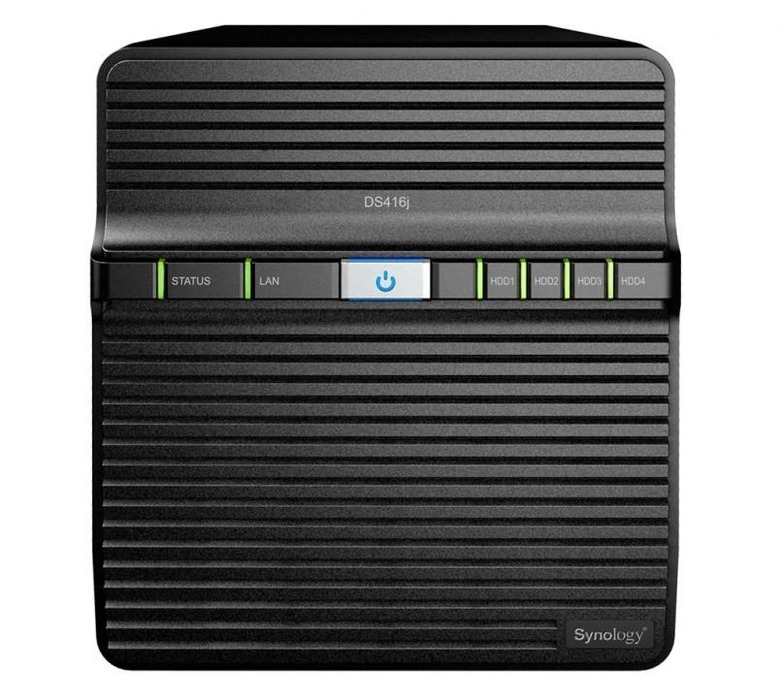 As for performance, Synology says the DS416j is good for 112.82 MB/s read rates, and over 101.2 MB/s write rates, when set up in a RAID 5 configuration.
Thanks to the hardware encryption engine, meanwhile, 5GB file transmission now happens at 50.19 MB/s read rates and 36.93 MB/s write rates, a significant jump compared to the previous DS414j.
The new floating-point unit (FPU) works alongside the processor for generating thumbnails faster.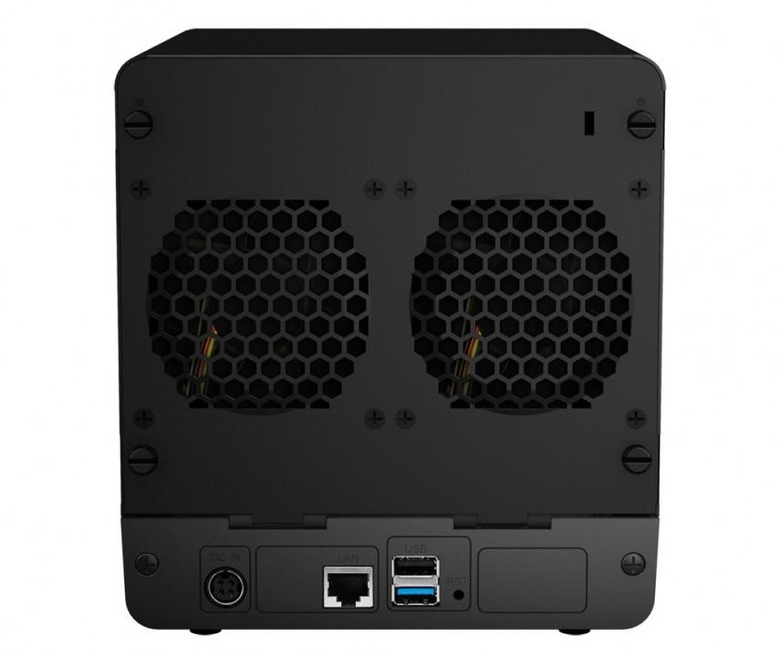 Still, with a nod to the domestic users Synology has in mind, the DS416j does more than most to fit in. The front panel LEDs, for instance, can be adjusted between four levels of intensity, and even scheduled to change brightness at different times of the day.
Power consumption comes in at 21.6 watts during full operation, or 12.75 watts in HDD hibernation.
Software is Synology's well-esteemed DSM, which supports remote access, Time Machine backup, DLNA media streaming, IP camera surveillance, and more.
Synology's newest DiskStation will go on sale in April, with the DS416j expected to come in at around $289.
Update: An earlier version of this article suggested Synology's NAS is capable of on-the-fly video transcoding, which is incorrect. We apologize for the confusion.
MORE Synology