Synology DS412+ And DS112 Debut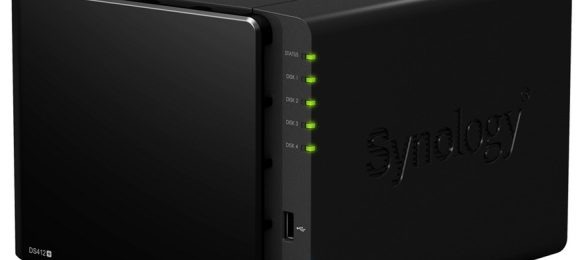 Sure, you have one or two hard drives with your multimedia collection safely backed up, but what about if you have some serious storage needs? Maybe you need to share and backup huge amounts of data across your office network, or maybe you're fed up of physical discs and are backing up a large movie collection. Synology once again have the product you're probably looking for.
Today they've launched the new DS412+, a 4 bay NAS. As you'd expect, it offers various RAID options in order you keep your data safely backed up, but it's fast too. Synology promise average read speeds of 202.36MB/s and write speeds of 179.15MB/s with a RAID 5 configuration and Link Aggregation mode. There's also a USB 3.0 port located on the back of the unit if you need to shift your data to an external drive pronto.
The DS112, meanwhile, is similar to the single-bay DS112j that debuted last week, but aimed at small businesses and packing a little more power. It has a 1.6Ghz single-core processor and 256MB of RAM, up from 1Ghz and 128MB. It also has support for 4TB drives, as well USB 3.0 and eSATA ports located on the back. It promises power efficiency too: 13.2W under load, and 5.04W when idle.
Both products run the latest version of Synology's software, DiskStation Manager 4.0. They're shipping right now, with the DS412+ coming in at around $720, while the comes in at around $380.