Synology DiskStation DS2411+ Offers Up To 36TB Of Storage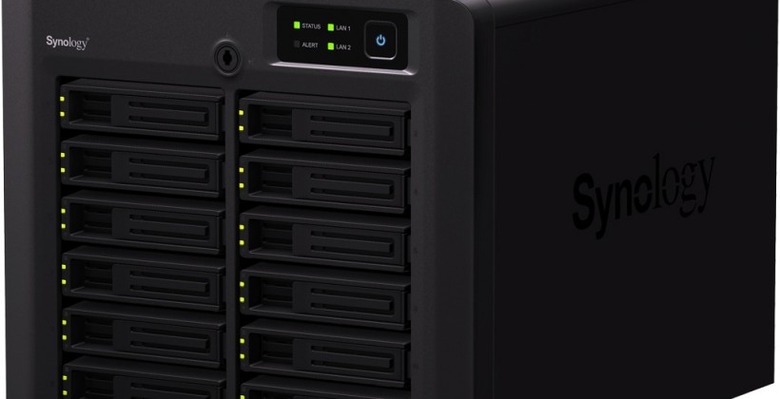 Synology has outed its latest NAS, the capacious DiskStation DS2411+, offering a full twelve bays for 2.5- or 3.5-inch hard-drives. The chunky enclosure sports a dual-core 1.8GHz processor paired with 1GB of RAM (user-upgradable to 3GB), twin gigabit ethernet ports and optional WiFi. If up to 36TB of internal storage isn't enough for you (or, more likely, your small business), then you can hook up four external drives to USB 2.0 ports, or even throw in a dedicated Synology DX1211 expansion unit to double capacity to 72TB.
The drives are hot-swappable, and the DS24+ supports Basic, JBOD, RAID 0, RAID 1, RAID 5, RAID 5+Spare, RAID 6 and RAID 10, as well as Synology's own Hybrid RAID system. The company reckons you'll see 165 MB/sec write and 195 MB/sec read speeds on average, and the impressively comprehensive DSM 3.1 software supports Apple Time Machine and other backup systems, along with various server options, control of network cameras, network printing and UPnP streaming.
Power consumption is listed as 38.5W in hibernation and 104.5W when active, though that's perhaps no surprise given all those drive bays. It's shipping now, priced at $1,699.99 for the disk-free DS2411+, while the DX1211 expansion module is around $1,299.99.