Synaptics acquires Validity to enter fingerprint ID market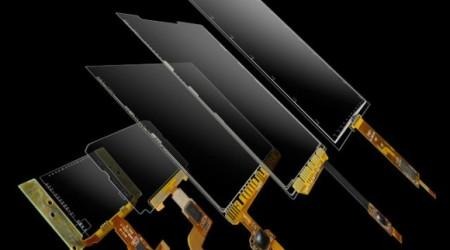 Biometric Fingerprint Authentication solutions group Validity have been announced this afternoon to have been acquired by human interface solutions group Synaptics. This acquisition will have the two growing companies aim for a new more solid goal in creating a full, top-to-bottom experience for tablets, smartphones, and notebook PCs. Technology developed by Validity will soon be integrated in with Synaptics own, "underscoring the company's commitment to making smart devices easier to use."
This acquisition was made for a solid $92.5 million USD in stock and cash at the closing of this deal. Synaptics will also be making potential performance payments inside a multi-year period that could end up reaching a cool consideration of up to $255 million USD. With stock options, Synaptics is likely to push between 1.5 million and 2.3 million shares to Validity.
"Biometrics has long been of interest to Synaptics as it complements our existing touch-based solutions and offers an exciting new way to interact with devices" – Rick Bergman, President and CEO, Synaptics

"Synaptics' acquisition of Validity puts our vision of having Natural ID on every mobile computing device on the fast track." -Rob Baxter, CEO, Validity
This addition makes the world of Natural ID a reality for Synaptics and all the hardware manufacturers they interact with on the regular. Validity works with a fingerprint sensor technology by the name of LiveFlex, one they'll certainly bring up to Synaptics speed sooner than later. Here they work with high-quality images and high-frequency RF imaging into the live layer of the finger.
Synapics also took the opportunity this afternoon to let the world know that they're bringing on results for their fiscal first quarter of 2014. They've made clear that they're coming up with a revenue of $220 million, also launching a repurchase of over 1.2 million shares of common stock this quarter. Have a peek at our archive of the many, many times the Synaptics brand has come up over the past few years – you might not know they're there, but they're making big moves in the devices you use every day!