Symbian tablets & netbooks "very likely" in next 1-2 years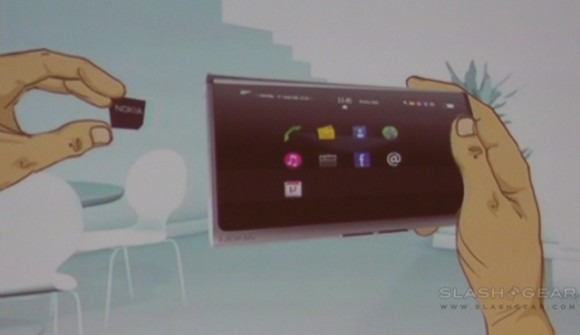 Symbian has gone open-source, and talk is now of what sort of devices we could see the OS turn up on.  According to Symbian Foundation chief executive Lee Williams, particularly likely are Symbian-based tablets; speaking with ZDNet UK, Williams revealed that the Foundation has had several inquiries from companies looking into tablet-style devices running ARM chipsets.
"A lot of companies are experimenting with PDA-tablet-style form factors, also for stereo systems, and internet-connected devices running low power on primarily ARM architecture — we do get occasional interest for a few of those" Lee Williams, CEO, Symbian Foundation
Nokia themselves showed off one such concept device late last year, as part of their "Vision of 2015" video which you can see below.  Williams reckons we will likely see Symbian tablets in the next 1-2 years, and the thought of a Tegra 2 or OMAP4 based device does have us salivating.
However, ARM architecture isn't the only place Symbian is likely to make an appearance; as part of the Foundations "Wild Duck" side-project, the OS has already been ported to Intel's Atom processor, which means netbooks could be in line.  Wild Duck is basically a database of off-the-shelf hardware with which manufacturers could easily put together a working Symbian device.
Nokia Vision of 2015 video:
[vms 73f3f8dc8b4be867a9a0]