Swype beta works with Dragon Dictation and ninja finger puppets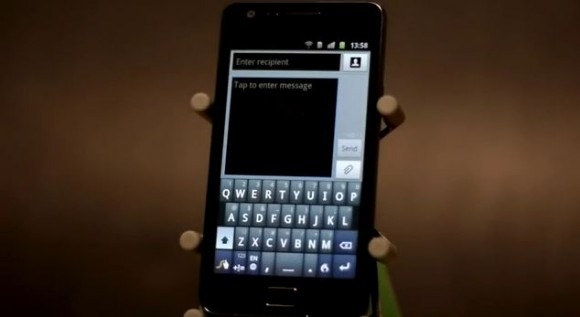 Despite an increasingly wide range of virtual keyboard apps, Swype remains a popular option for many Android users, primarily because of its baked-in status on a wide variety of high-profile phones and tablets. The latest beta for Swype brings some real competition to Google's voice input in the form of Dragon Dictation support, allowing the long-running speech to text software to directly input to text fields. Nuance Communication, the publishers of Dragon Naturally Speaking, bought Swype a few months ago.
Beta version 3.26 also includes better contextual awareness, allowing the keyboard's text prediction engine to more accurately predict your next word based on the language of the current system. So if you've typed "meet me at the..." and Swype's internal parameters are choosing between "restaurant" and "restitution", it will know which one is more likely to be what you want. Current users can download the app now, and prospective beta users an request access. Head on over to beta.swpe.com and sign up for the beta.
Finger puppet ninjas incoming:
Unfortunately, the new beta does not work with the Galaxy Nexus, thanks to the increased 720p resolution and Ice Cream Sandwich's virtual navigation buttons. But this is Android – if Swype doesn't do it, somebody will. That somebody is Google+ user Anthony Casagrande and XDA Developers member plisk3n. They've released  a modified version of the beta APK file that plays nice with the new Google developer phone. Unfortunately it still can't make the shift into landscape mode, so Casagrande recommends using Keyboard Manager from the Android Market to set the default keyboard to landscape and Swype to landscape.