Swype Beta June 2012 hands-on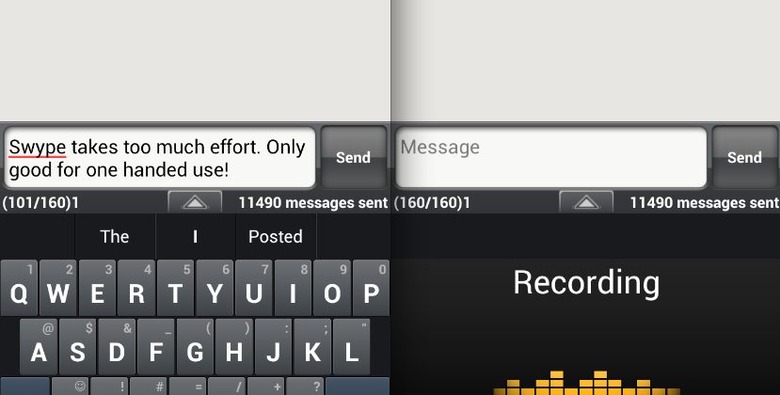 The first really giant 3rd party keyboard for Android, Swype, has released a brand new iteration of their still-beta build for all to see and love. What we've got here is a brief hands-on with each of the new features that this keyboard for your touch display-having Android devices is bringing forward this summer season. This build is being called "the next generation of Swype!" Can it live up to its own hype?
The newest release of Swype for the Android smartphone brings with it no less than Dragon Voice Dictation, Nuance FlexT9, its own-branded Swype ability. All of this is integrated in a keyboard that will replace your own keyboard that comes with the device you now own. This version is certainly an impressive vision to behold when compared to what Swype was even just a year ago – have a peek at what it'll mean for you to have this build on your Galaxy Nexus courtesy of Android Community:
This build includes connections to Facebook, Gmail, Twitter, and to your Text Messaging interface with personalization galore. You'll be able to contribute your own usage data to the creators of Swype so the app can be made better for the future, and a swath of new options are included in your preferences for so much tuning your head will spin. Have a peek at the timeline below to see how far Swype has come in the relatively long time it's been around for smart devices of all kinds, and let us know if you plan on downloading this beta build today!