Swivl iPhone Camera Tracking Dock Ships Today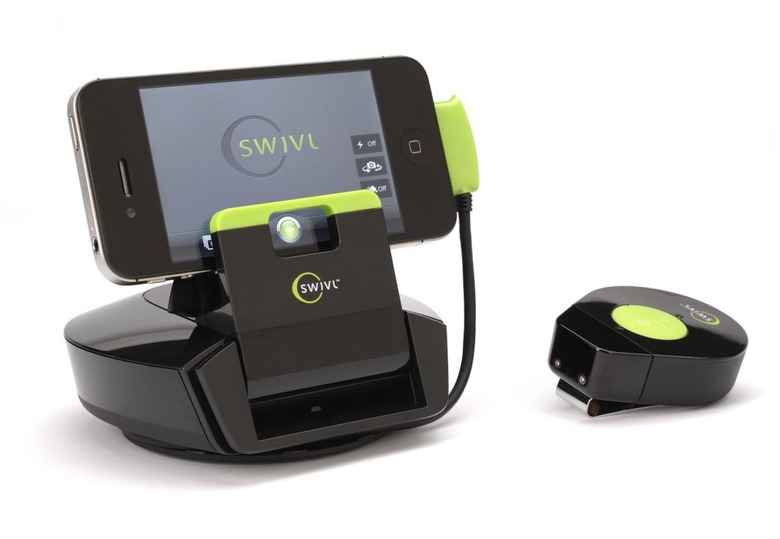 Solo cinematographers without the budget for a cameraman can now count on Swivl's automatic tracking iPhone camera dock to keep them in frame, with news that the accessory begins shipping today. Up for pre-order at $179 since November, the docking station can be left on a table or wall or screwed to a standard tripod, and uses a wireless remote microphone to track movement of the subject and follow them round 360-degrees.
The tracking dongle – which Swivl calls the "Marker" – can clip to an included lanyard or to a pocket or belt, and also doubles as a remote control for the company's free camcorder app. Alternatively you can use the Swivl to hold hands-free FaceTime video chats, even as you move around the room.
Compatibility with other devices is only partial. Phones running Android or other platforms don't get the app, so they won't work with the remote control, but they'll still be able to take advantage of the user-tracking; alternatively there's a tripod screw for regular cameras or camcorders, as long as they're 6oz or less in weight.
"Swivl will first reach those of you who first shared our vision the soonest and we will continue to fulfill pre-orders in the coming weeks" the team says. "If you pre-ordered but have not confirmed your order yet with credit card information, check your email or head over to the site and do that right now." Expect our full review very soon!