Switchback Cases aim to change backs with a snap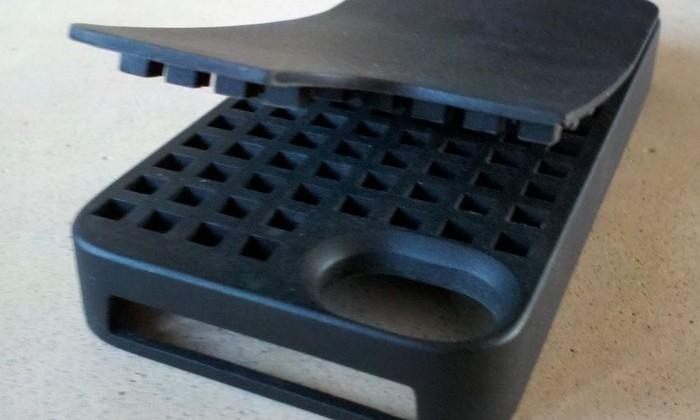 There's a new set of accessories catching steam this week by the name of Switchback Cases, made to be interchangeable via their back panel whenever the user needs. This accessory works with a single case with a collection of what are called "Switchbacks". Each different Switchback has its own purpose, and packs are sold with several Switchbacks for event-switching use.
At the moment, the folks creating this project are working with images. Each different Switchback works with a different image, with each Switchback pack coming with a total of four Switchbacks. The project works with a grid of square holes on the case and a grid of squares on the backing so the two can fit together and stick with ease.
The team at Switchback LLC worked with RapidPro Manufacturing to make CAD drawings of the concept, and direct from there they produced their first prototype. With the first edition you'll find a variety of Switchbacks including an animal pack, New York pack, Boulder, Colorado pack, Bride-to-be pack, and Beaches pack. The team plans on expanding to a variety of other image collections as well.
Supposing this project's Kickstarter goes over it's goal, the team will be looking into producing Switchback Cases for other devices outside the iPhone 5s, iPhone 5, and iPhone 5c. There will eventually be customized Switchbacks as well as packs for all manner of oddities as well. Have a peek!