Switch Online NES games for December include a challenging favorite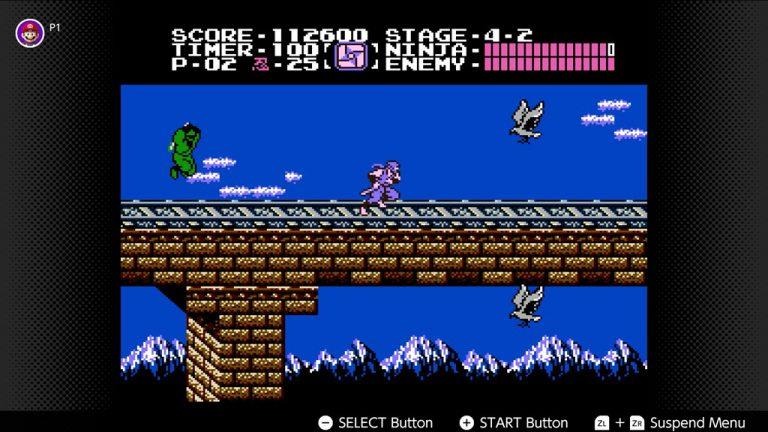 Now that we're in the midst of December, Nintendo has detailed a new batch of NES games that are going live for Switch Online subscribers soon. The trio for December includes arguably one of the most famous (and difficult) games of all time, so it looks like Nintendo's holiday gift to subscribers this year is frustration.
That game, as you can see in the image above, is Ninja Gaiden. There are many of us who have never completed the original Ninja Gaiden thanks to its absurd level of challenge, so this Switch Online launch gives us the chance to get owned all over again.
Ninja Gaiden will be joined by The Adventures of Lolo and Wario's Woods, both of which are puzzle games. That they both belong to the puzzle genre is where the similarities begin and end, though. In The Adventures of Lolo, players are tasked with avoiding enemies while they solve environmental puzzles, while Wario's Woods offers an interesting spin on match-three games by putting players in control of Toad as he moves the blocks at the bottom of the playing field around.
All three of these games will be launching on December 12, and close out Nintendo's Switch Online releases for 2018. Nintendo says that the releases will continue as we move into 2019, with new titles scheduled to be added in January. While Nintendo revealed the NES games for 2018 when Switch Online launched, it hasn't said anything about what's coming next year, so we'll look forward to more news on that front.
Aside from detailing these three new games, Nintendo also said that the Switch-compatible NES controllers will finally begin shipping out to customers who pre-ordered them next week. No word was given on when, precisely, they'll start going out, but if you ordered a set, you should be receiving them soon.