Switch eShop update sees Pocket Rumble lead the way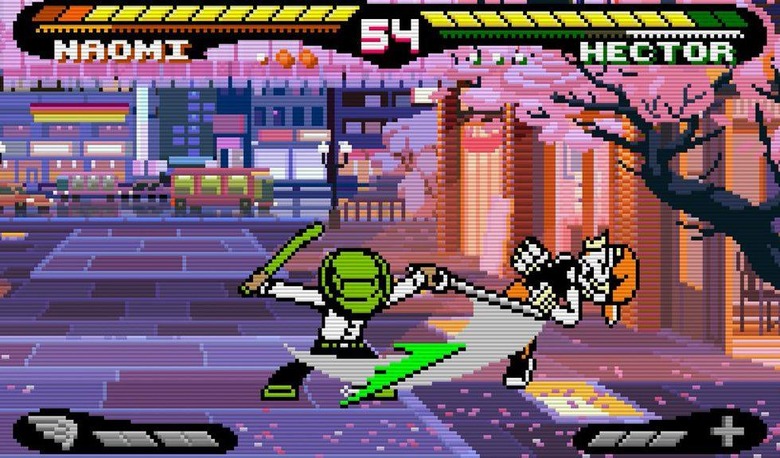 It's time for yet another weekly update to the Nintendo eShop. While the past couple of weeks have been packed with some pretty big releases like Wolfenstein II: The New Colossus and Mario Tennis Aces, this week is a little more quiet. That is, of course, unless you've been waiting for a particular game by the name of Pocket Rumble.
Pocket Rumble is actually a game we've known about for quite some time. Not only has it been available in early access on Steam for a couple of years at this point, but the Switch version was revealed early last year in the very first Nindies Showcase for the console. That Nindies Showcase was first broadcast before the Switch even launched, so fans have been looking forward to this game for some time.
As of today, that wait is finally over. Pocket Rumble promises to be a throwback fighting game that offers deep mechanics despite its simple, two-button controls. It's joined by a number of indie titles and games from smaller studios – have a look at the full list of this week's releases below.
Nintendo Switch

20XX (available July 10)

ACA NEOGEO SAMURAI SHODOWN V

Another World (available July 9)

Awkward

Bomber Crew (available July 10)

Burnstar

Disease -Hidden Object-

Hotel Transylvania 3 Monsters Overboard (available July 10)

Hyper Sentinel – Demo Version

Johnny Turbo's Arcade: Two Crude Dudes

Kill The Bad Guy

Miles & Kilo

Muddledash (available July 10)

Mushroom Wars 2

Neverout (available July 10)

Pato Box (available July 9)

Pocket Rumble

Rento Fortune Monolit (available July 8)

Shining Resonance Refrain (available July 10)

Squids Odyssey

Super Rock Blasters!

Survive! MR. CUBE

The Journey Down: Chapter Three

The Lion's Song (available July 9)

The Wardrobe (available July 6)

Ultra Space Battle Brawl

Yuso

Nintendo 3DS

PENGUIN HOP

Zeus Quest Remastered
The 3DS is getting a little bit of love this week too, but as is usually the case, the lion's share of new releases are for the Switch. Next week we're back to big-name games dominating the weekly eShop update, with the release of Octopath Traveler on July 13. Are you looking forward to any releases this week? Head down to the comments section and let us know!