Nintendo Switch: All of the indie games confirmed today (with trailers!)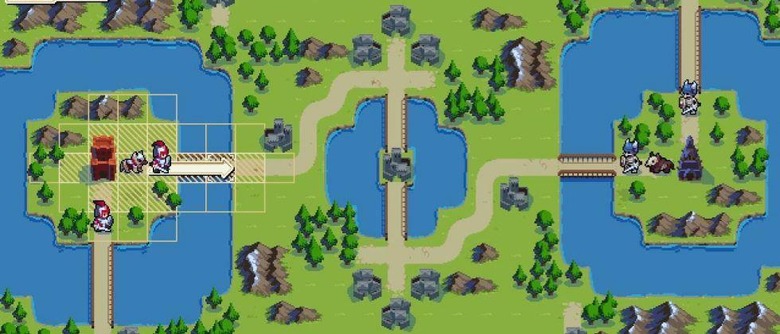 Nintendo's Nindies Showcase wrapped up a short while ago, giving a look at a bunch of indie games that will be coming to the Nintendo Switch. Unlike January's Switch livestream, which took an absurd six hours to get through, the Nindies Showcase was over in about 15 minutes. Nintendo covered a lot of ground in that time, though, so here are all of the indie games confirmed for the Switch today.
SteamWorld Dig 2
SteamWorld Dig is a much-loved game available on a variety of platforms, but it got its start on the Nintendo 3DS. It makes sense, then, that SteamWorld Dig 2 would kick off Nintendo's event. Don't be surprised to see SteamWorld Dig 2 find a significant audience when it launches on Nintendo Switch in summer 2017.
Yooka-Laylee
Yooka-Laylee could wind up being one of the biggest games of 2017 due to the simple fact that it's a spiritual successor to Banjo-Kazooie, one of the best games from the N64 era. We knew before this presentation that Yooka-Laylee would be coming to the Switch, but today Nintendo confirmed that it'll be here before the year is out with multiplayer in tow.
Overcooked: Special Edition
Yooka-Laylee won't be the only game Team 17 brings to the Switch, as Overcooked: Special Edition will be joining it. Overcooked has found success on other platforms, and its hectic local multiplayer seems perfect for the Switch. There's no release date yet, but hopefully we can look forward to Overcooked: Special Edition, which includes all of the DLC released thus far, to launch later this year.
The Escapists 2
Yet another game from Team 17, The Escapists 2 will have you plotting prison breaks with excellent 16-bit graphics. The original came to a variety of platforms including PC, Xbox One, and PlayStation 4, and today we got confirmation that its sequel will launch on the Switch later this year.
Gonner
While the previous three entries on the list are multiplatform titles, Gonner will be a timed console exclusive for the Switch. It's been out on PC for a few months now and has received positive reviews from its Steam player base. This 2D roguelike platformer promises tough-as-nails gameplay and a creepy aesthetic, and it'll be arriving on Switch sometime this year.
Dandara
Taking inspiration from Metroid and Castlevania, Dandara seems like it's going to be a perfect fit on the Nintendo Switch. This game is still shrouded in mystery, but the trailer below shows fast-paced, gravity defying platforming that admittedly looks pretty awesome. It'll launch this summer with exclusive Switch features, such as HD rumble support.
Kingdom: Two Crowns
Like Dandara, Kingdom: Two Crowns seems like a hard game to pin down with just the information Nintendo presented today. A new iteration of Kingdom: New Lands on Steam, Kingdom: Two Crowns will launch with a new co-op mode on the Switch. It certainly seems like an interesting title, and that beautiful pixel art makes it difficult to ignore.
Runner 3
If you've been part of the indie community for a while, then you're almost certainly familiar with the the Bit.Trip Runner series. Commander Video will make his way to Nintendo Switch this fall in Runner 3, which is surprisingly going to be a Nintendo Switch exclusive. If you've never experienced the rage-inducing Runner games, this is going to be a good chance to see what all the fuss is about.
Blaster Master Zero
We haven't heard from the Blaster Master series since way back in 2010, so it's about time we got a new game. Say hello to Blaster Master Zero, complete with a 8-bit style that recalls the glory days of the NES. Blaster Master Zero will be exclusive to the Nintendo Switch and 3DS and has the distinction of being the earliest release on this list with its March 9 launch date.
Flipping Death
One of the stranger games on the list is Flipping Death from Zoink Games. One part puzzle game and one part adventure game, Flipping Death will have you playing as a ghost who can control the living to solve challenges. Flipping Death will be launching later this year, but for now, give its excellent looking trailer a watch.
Graceful Explosion Machine
Graceful Explosion Machine is, without a doubt, one of the most colorful games on this list. As you pilot your ship through this sidescrolling arcade shooter, you'll have access to a variety of different weapons, including an energy sword and sniper beams. Graceful Explosion Machine will be a timed exclusive for the Switch and arrives in April.
Mr. Shifty
While the title "Mr. Shifty" may sound relatively harmless at first blush, it's clear from the trailer below that the title character is anything but. Mr. Shifty is a top-down action game that seems to be quite fast-paced and brutal, with an excellent art style to boot. Expect this one to make good use of the Joy-Con's HD rumble when it launches as a Switch timed exclusive in April.
Tumbleseed
When you hear the word "roguelike," you probably wouldn't think of a game that looks like Tumbleseed. Gameplay seems easy enough to learn, as you guide a seed from one side of the screen to the other, avoiding obstacles and hazards along the way. Still, we can see this one getting challenging fast. Like Mr. Shifty and Graceful Explosion Machine, Tumbleseed will arrive on Nintendo Switch in April.
Shakedown Hawaii
There's a good reason why Shakedown Hawaii will seem instantly familiar to many of you. Made by the team behind Hotline Miami, Shakedown Hawaii moves the frantic and over-the-top action to a more tropical location. Shakedown Hawaii is yet another timed exclusive for the Switch and it's scheduled for an April release.
Pocket Rumble
Fighting game fans have Ultra Street Fighter II: The Final Challengers to look forward to on the Switch, but if that isn't enough to scratch the itch, you may want to have a look at Pocket Rumble. Chucklefish has crafted an easy to learn, difficult to master fighting game in Pocket Rumble, and when it arrives, it'll have online multiplayer and a ranked mode for you to climb. Pocket Rumble will be out sometime in March, so expect an actual release date announcement soon.
WarGroove
It's been nearly 10 years since the last Advance Wars game, and though Nintendo has made no indication that it will revive the series on the Switch, WarGroove might be the next best thing. With 12 campaigns to complete, a map editor, and an aesthetic that's very reminiscent of the Advance Wars games, fans of that series will definitely want to check this out when it launches later this year.
Stardew Valley
If you read my article naming Stardew Valley one of the best games of 2016, you'd know that it doesn't need much in the way of improvement. That isn't stopping Concerned Ape and Chucklefish from tweaking the formula a bit for this new release, announcing that the Switch will be first console to get Stardew Valley's multiplayer mode. You'll be able to return to the valley on Switch this summer.
Nintendo Switch Nindies Showcase
If you'd rather not watch all of these trailers on their own and would instead like to see the presentation in its entirety, we've got you covered there too. Below you'll find the entire Nindies Showcase posted, giving you a chance to watch it from beginning to end.
Wrap-Up
So there you have it. The Nintendo Switch may not have much in the way of retail games until we get further into 2017, but Nintendo made it clear today that it plans to supplement what retail games do launch with plenty of eShop releases throughout the year. Which indie game are you most excited for? Head down to the comments section to let us know!