Swiss watchmaker H. Moser creates $27k Apple Watch lookalike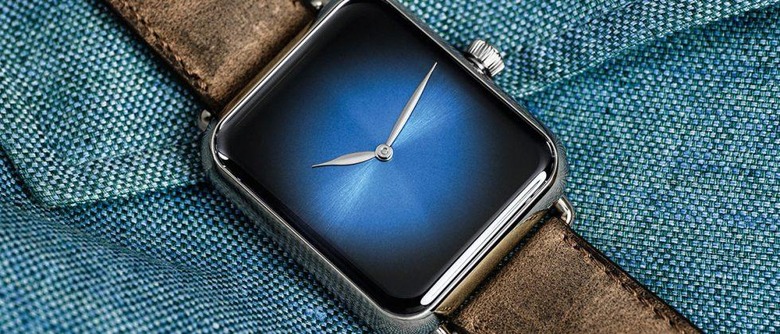 If you happen to really like the look and design of the Apple Watch, but are also a tired-and-true fan of traditional mechanical watches, then here's a timepiece that's just for you. Swiss watchmaker H. Moser has announced a new watch that almost perfectly mimics the look of Apple's smartwatch, yet it's 100% mechanical, meaning there's no display, no touch input, and no health or fitness tracking — no 'smarts' of any kind.
So, how much would you pay for an Apple Watch-resembling non-smartwatch? Hopefully you said $27,000, because that's the price H. Moser has come up with for the "Swiss Alp Watch Zzzz" (yes, that's its real name). At least they only plan to make 20 units in total, making this rarer than the original Apple Watch Edition.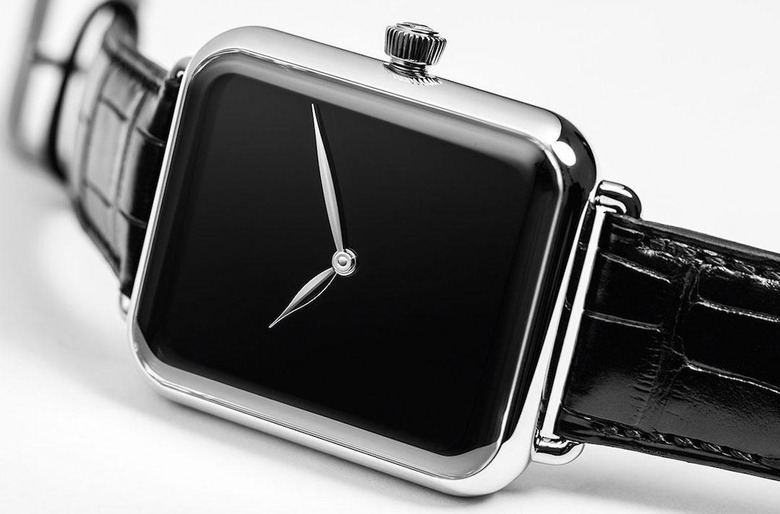 At first glance, this really does look exactly like an Apple Watch, and even a devoted Apple fan would have to look closely to notice the differences. Since it's mechanical, H. Moser's timepiece has no side button or Digital Crown, instead using a traditional crown for winding purposes. But even the minimally designed face could be mistaken for the now iconic smartwatch's, despite the fact that there's no screen to turn on or off.
It seems like Swiss Alp Watch Zzzz is intended to be the entire Swiss watch industry's dig at Apple for superseding them in sales over the last few years. H. Moser's press release even refers to the design as akin to a "smartwatch which is powered off or in standby."
But here's the real giveaway: "In this watch, the now iconic model features neither indices nor logo on its dial, proving that true luxury is unmistakable, and immediately identifiable, even without obvious marketing," says the press release. The only thing this watch is going to be identified as is an Apple Watch, and the only thing unmistakable is that H. Moser must be trying to pull a fast one on us.
SOURCE H. Moser