Apple Watch Helps Push Smartwatch Sales Past Swiss Counterparts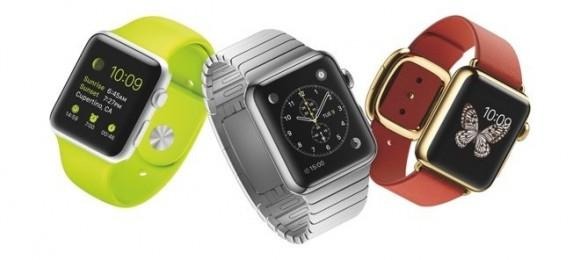 It may have seemed like smartwatches would never reach mainstream appeal when they first debuted — that's what the traditional, luxury watch brands in Switzerland wanted us to believe, at least — but now there's solid evidence the tables are turning. A new report from Strategy Analytics has shown that smartwatch sales during the fourth quarter of 2015, led by the Apple Watch, surpassed those of Swiss watches for the very first time.
The analysts' statics say that last year's holiday quarter saw smartwatch shipments rise to 8.1 million worldwide, topping the shipments of Swiss watches at 7.9 million during the same period. Q4 of 2014 saw only 1.9 million smartwatches shipped, meaning there's been a growth of 316% for the same period one year later.
The Apple Watch was the driving force behind smartwatches' dominance over Swiss competitors, with Strategy Analytics estimating 5.1 million shipments. The result is that Apple's wearable captured 63% of the global smartwatch market in Q4 2015. Samsung followed with 1.3 million shipments, giving it second place with 16% of the global market.
On the other hand, troubles continued for the Swiss watch market, which saw 8.3 million sales in Q4 2014, coming out to a 4.8% decline year-over-year. Strategy Analytics' executive director Neil Mawston commented that Swiss watches' decline is a direct result of the growing popularity of smartwatches:
"The Swiss watch industry has been very slow to react to the development of smartwatches, [it has] been sticking its head in the sand and hoping smartwatches will go away. Swiss brands, like Tag Heuer, accounted for a tiny 1 percent of all smartwatches shipped globally during Q4 2015, and they are long way behind Apple, Samsung and other leaders in the high-growth smartwatch category."
It's hard to imagine Switzerland making a substantial recovery at this point, as the smartwatch industry is to continue growing now that its reached mainstream acceptance, especially if rumors about a second generation of the Apple Watch launching later this year are true.
SOURCE Strategy Analytics