Swing Copters app store downloads live for iOS and Android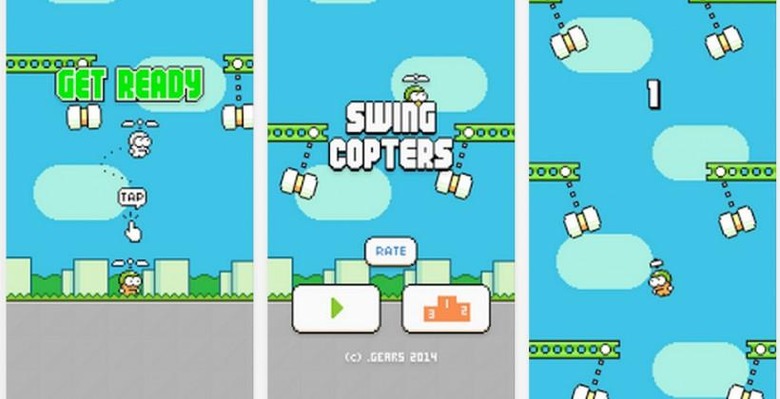 Tonight the original creator of Flappy Bird has released his next game, the vertically-situated Swing Copters. This game takes the spirit of Flappy Bird and turns it on its side, literally.
To download this game on iOS you'll have to head to Dong Nguyen's developer title. Over on Google Play for Android devices you'll need to head to .GEARS Studio. Both are the official developer titles of the original guy, and that's the real-deal game.
Current reviews of this game include the following:
"You're a copter and have to dodge swings." – Jon McD
"This is a game to play." – A. Catt
"I don't know how to play." – Steven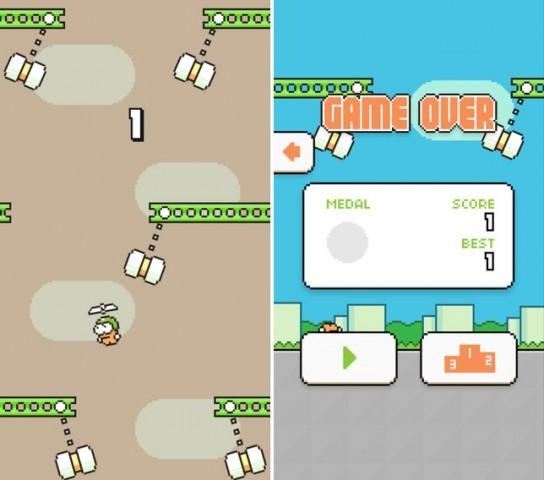 Wonderful. Our first trials with the game on iOS and Android have proven this game to be addictive. As addictive as Flappy Bird? Only time will tell.