Swatch confirms payment-capable smartwatch is on the way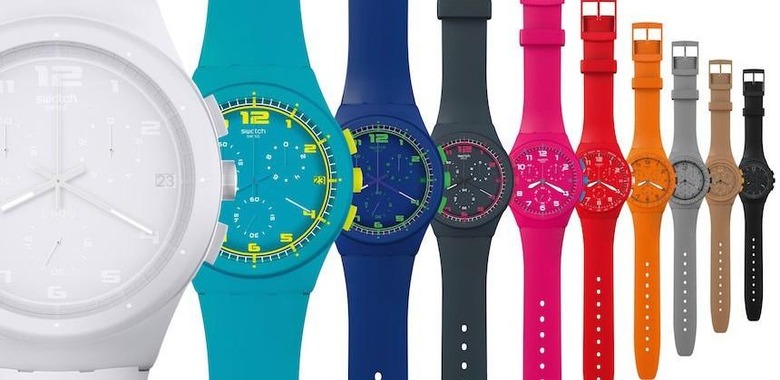 Swatch, the world's biggest watch-making group, has come a long way since last year. First they had no interest in making watches of any smartness, then they revealed a touch-screen watch specifically targeted at volleyball (but still with limited smarts), and now they're promising a full-on smartwatch with internet connectivity and payment functions. Oh, and it's going to see its first release sometime this summer, says Swatch Chief Executive Nick Hayek.
Hayek dropped this unexpected bomb at an annual general meeting for the company. He added that the timepiece will see first release in Swatch's home country of Switzerland and "one big country." Nothing else was added about what that second country might be, but it seems logical to either be the US or China, which make up two of the largest markets for Swatch.
There's a good chance that "big country" will turn out to be China, however, as Swatch had already made payments deals with bank-card association China UnionPay. As for its home country, a Swiss bank and a large credit card company were also said to be on board.
While it's certainly interesting that Swatch has changed its tune on smartwatches so quickly, launching a device this summer is so quick that it might give concern that something has just been hacked together in the last few months in light of the Apple Watch's successful launch. There's no doubt Swatch is responding to the exploding smartwatch market, but we'll have to see if they've come up with something decent while tech companies have already been at it for a few years.
SOURCE Wall Street Journal