Swann Bolt HD action camera comes equipped with laser sight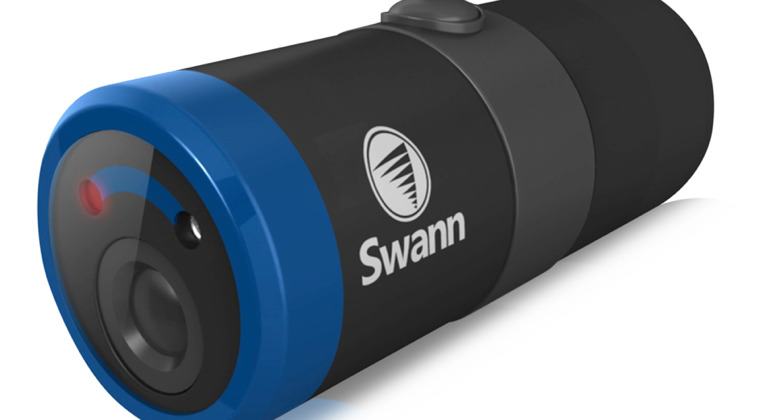 The folks at Swann have introduced their brand new Bolt HD action camera, made for hardcore image and video capturers looking to also use laser targeting for extra simple on-point action. This machine uses said laser to point out the direction and exact point of focus for the camera so you'll not have to worry about looking through any viewfinder to capture what you want to grab. This beast works with no less than 1080p video and 12 megapixel photo capture as well.
Swann is delivering this mobile device for just $200, tempting for any lover of capturing the activities they take on on the daily, especially so for those of you out there making with the downhill skiing, surfing, and the like. The Swann Bolt HD is able to take on 32 feet of water (submerging that low, that is), and works with two lenses. The first is a fabulous 135 degree angle lens so you're capturing everything all around you in as broad a view as you need.
The second lens is up front and ready to protect the first lens from any and all damage as you bash your way through the most hardcore of sports action filming. This machine works with a rechargeable lithium-ion battery that's able to be pumped up via USB. You'll be able to collect as much video and photos galore with the Bolt HD's microSD card slot able to work with up to 32GB cards, one at a time.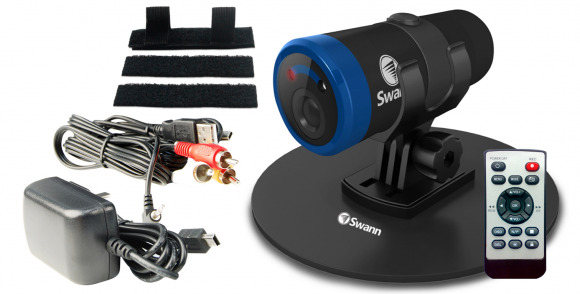 The Swann Bolt HD is shockproof and has a lovely mini HDMI port so you can connect to your HDTV and relive the magic without the need for a PC. Of course most users will want to transfer to their computer so you'll be doing so with that same USB cord to your PC or Mac computer all the same. This machine will work with a curved surface mount, a helmet mount, and a flat surface mount right out of the box, and has a wireless remote for you to use as well.
Have a peek at the timeline below to see more Swann camera innovations from the past and stay tuned as we have a closer look at the Bolt HD sooner than later!