Surprise! The Lenovo Z5 has a notch after all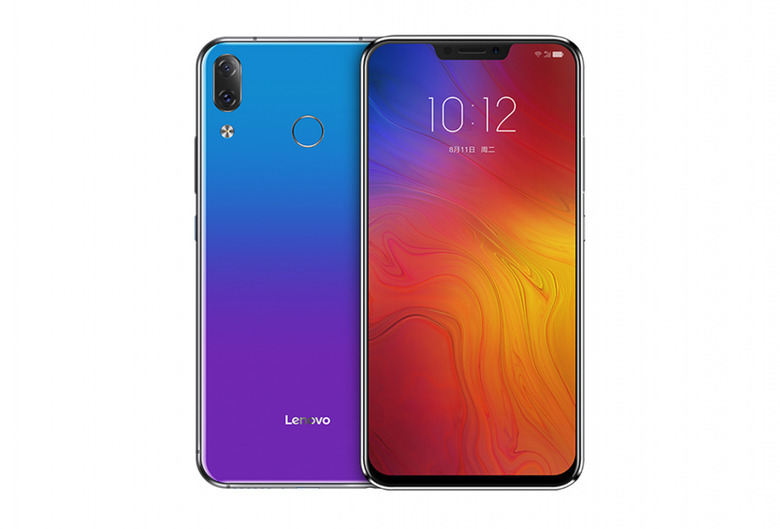 If there was ever a perfect time to refer to the age-old adage, "if something seems too good to be true, it probably is," this is almost certainly it. Lenovo has at last revealed the Z5, a phone that it's spent the better part of the last month teasing. The problem, however, is that the phone Lenovo was teasing isn't really the phone Lenovo ended up announcing.In various posts to Chinese site Weibo, Lenovo and its VP Chang Cheng shared renders and concept art that suggested the Z5 would be an all-screen device – one without a notch or a chin at the bottom. Fast forward to today, and we now know that neither of those teases were actually accurate, as the Z5 has both a notch and a chin.
So, we'll put our hopes for a true all-screen phone on ice for now, because we're not going to find it in the Z5. As far as the spec sheet is concerned, Lenovo says that the Z5 will ship with a 6.2-inch FHD+ display with a long 19:9 aspect ratio. The phone is powered by a 1.8GHz SDM636 octa-core processor and 6GB of RAM, with a rear-facing dual 16MP and 8MP camera.
Interestingly, the official specifications for the phone say that it has a 90% screen-to-body ratio, whereas Cheng was claiming a 95% ratio in the lead up to this reveal. The kicker is that a 90% screen-to-body ratio is actually pretty great, but any excitement that would normally exist for such a statistic is diminished by Lenovo and Cheng hyping the Z5 to be something it isn't.
As to why Lenovo would suggest that the Z5 is an all-screen phone when it clearly features a notch and a chin is anyone's guess, but if you aren't put off by the company's ridiculous over-promising, you'll at least be able to grab a Z5 on the cheap. Lenovo says that the base 64GB model will cost 1,299 yuan, which is roughly $200. So far, China is the only confirmed launch region, where the Z5 will release on June 12.