Surface Pro 7 looks a lot like its predecessor, but works with the latest in AMD and Intel power – as well as fast charging. Since the primary differences between the most recent Surface Pro and this Surface Pro 7 are not cosmetic, a lot of the changes will need further review later this year when the device is released (to our review bench). For now, we've got some aesthetics in industrial design to see up close.
The differences between the Surface Pro 7 and the last couple Surface Pro devices are relatively few – at first glance. One might mistake the newest unit for one released last year, if one does not experience what the device is capable of in terms of processing power. Microsoft's Surface Pro 7 takes advantage of the positive industrial design elements that've worked decently for the Surface Pro lineup for the past several years.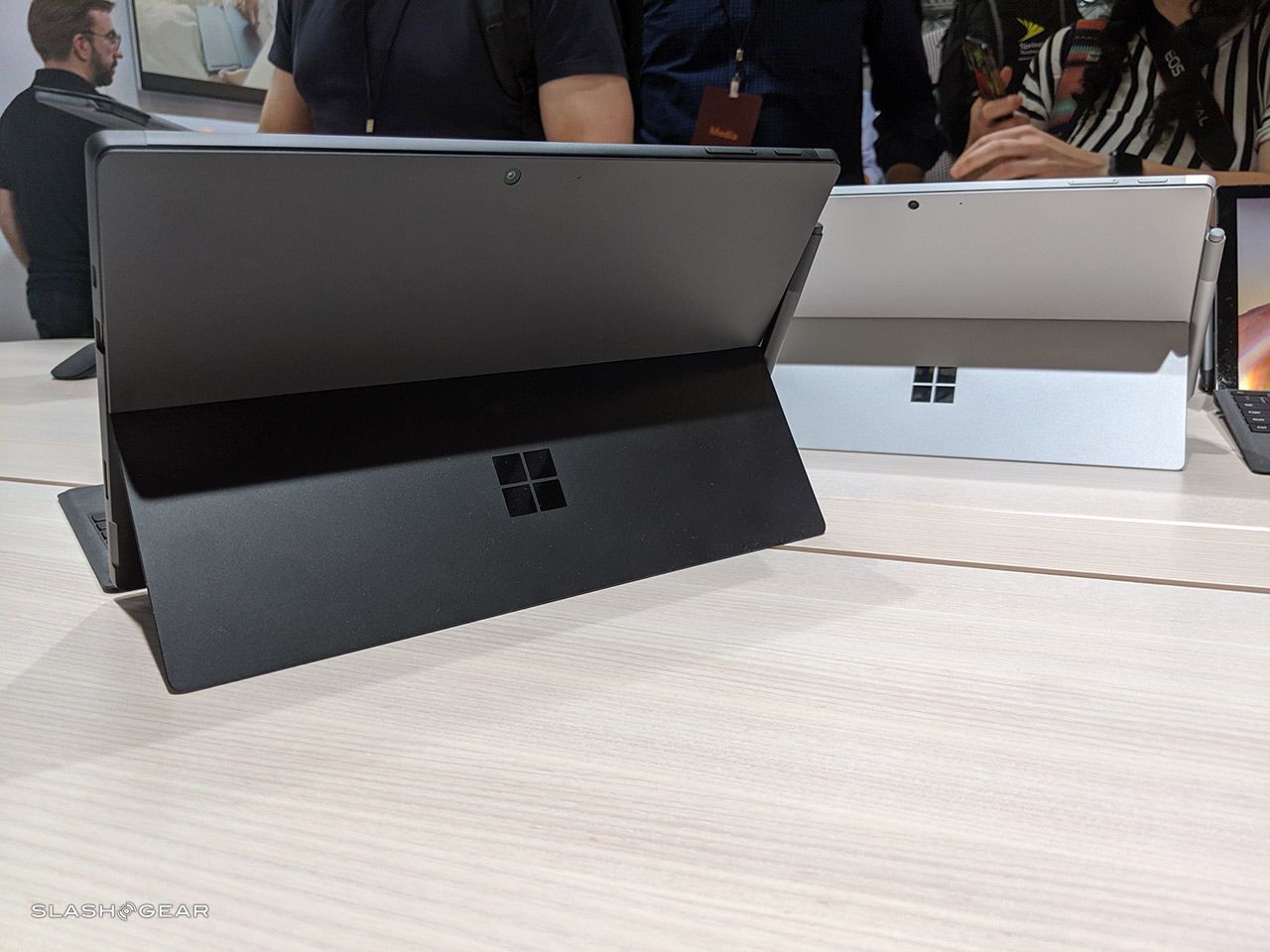 This includes a strong hinge and extremely well-manufactured outer casing. If you found the Surface Pro 6 to be of high quality build and appearance, there's no reason why this device shouldn't also win your acclaim. You'll notice a pair of colors available right this minute – we might well see more in the near future.
This device is one of several that Microsoft's revealed today at a Surface event in New York City. Much like last year's event, Microsoft took a lot of what worked in previous models and made it work here once again. It would seem that the keys to success this year for Microsoft lie in change outside of their established brand hardware – outside the Surface Pro and the Laptop, anyway.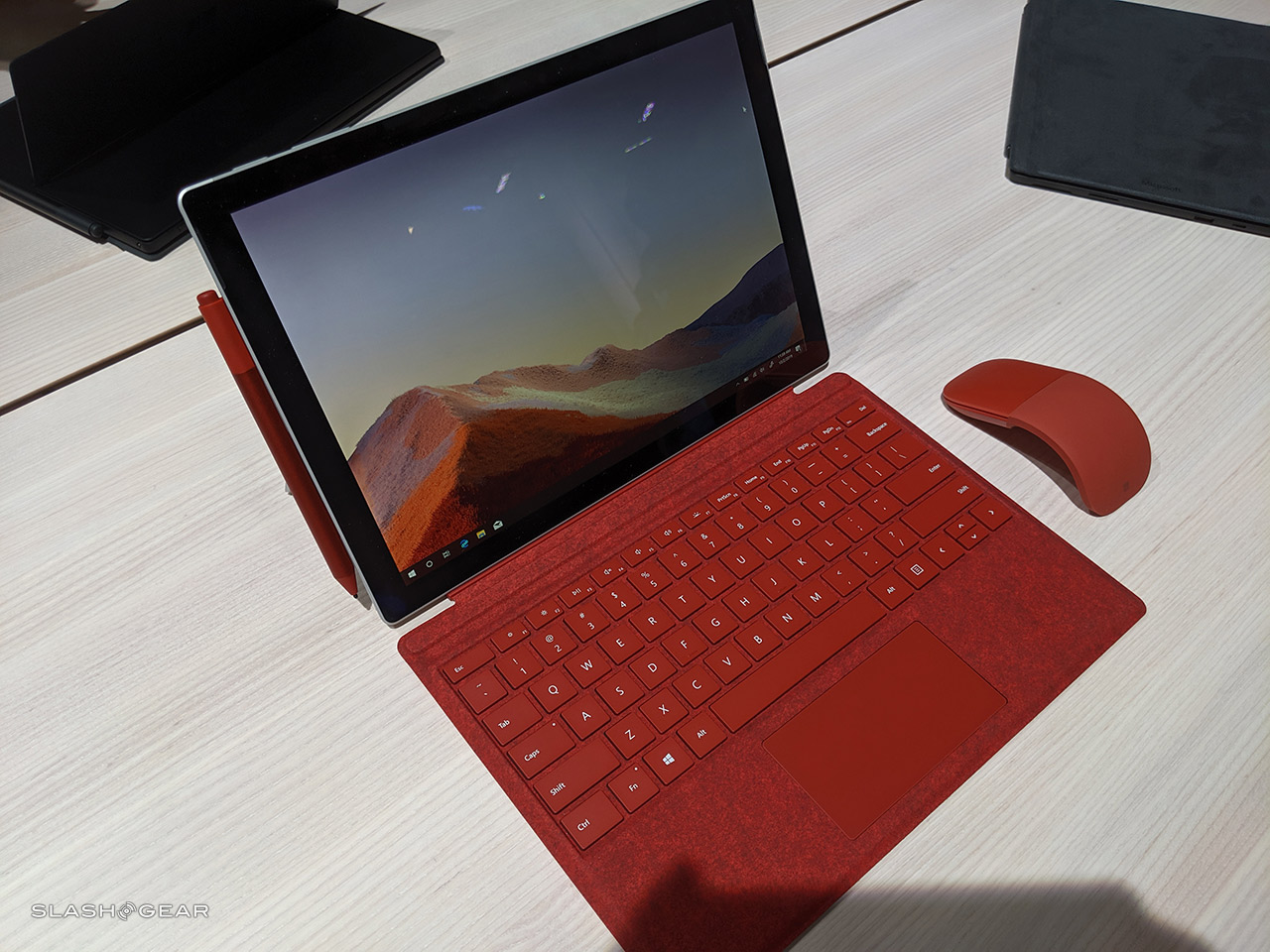 Have a peek at the up-close photos of this device above and below and let us know what you think. Also take a peek at our previous reviews of Surface devices of all sorts and don't be shocked to find a bit more of the same – save the few key points at which Microsoft's deemed change necessary in order to continue leading the pack in this unique realm.
UPDATE: The Surface Pro 7 will be released on October 22nd. This device will have a base configuration with a price of $749 USD. – with an Intel 10th-generation Ice Lake processor under the hood.