Surface Pro 4 revealed: 6th-gen Intel Core, glass trackpad, 12.3-inch display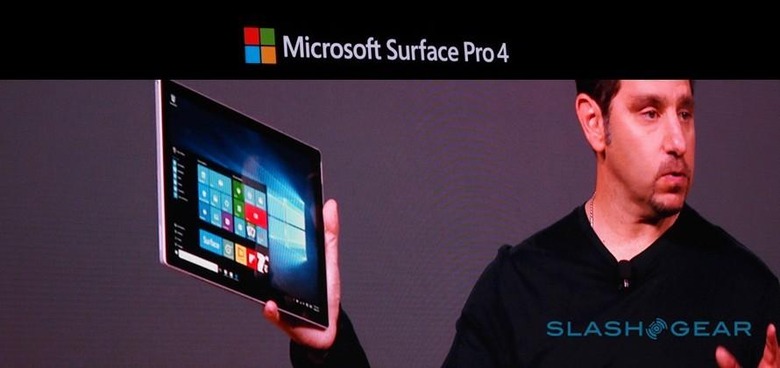 Playing Thunderstruck by AC/DC, Microsoft introduced the Surface Pro 4. This device works with a hybrid cooling system, a 12.3-inch display, and a fingerprint sensor. Microsoft suggested this morning that the device works with 1024 levels of pressure for the Surface's stylus, and that the device's keyboards have "better spacing." The cover – the keyboard cover, the non-keyboard cover – is also thinner. At 8.4mm thin, this is what Microsoft's Panos Panay suggests is the "thinnest most powerful Surface yet." With an Intel 6th Gen processor inside, we're inclined to agree.
"Ninety-eight percent of people who use Surface Pro 3 recommend it to friends and family." Microsoft's Panos Panay said, "just absorb that. Absorb it." He went on to speak about how the competitors of the company were making devices very similar to the Surface – as "you may have noticed," said Microsoft's Panos Panay.
To continue to compete, this new Surface has a 6th generation Intel Core processor that Microsoft suggests is "50% faster than MacBook Air." Inside you'll find 16GB of RAM as well as 1TB of storage space.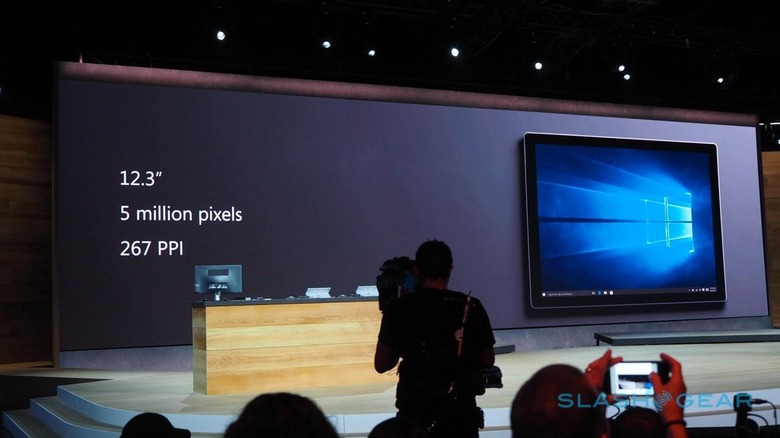 The 12.3-inch display does not mean that the tablet is larger than the Surface 3 – we'll see just how similar it is in our hands-on and review in the near future. Inside the 12.3-inch display here you'll find 5-million pixels, aka 267 pixels per inch.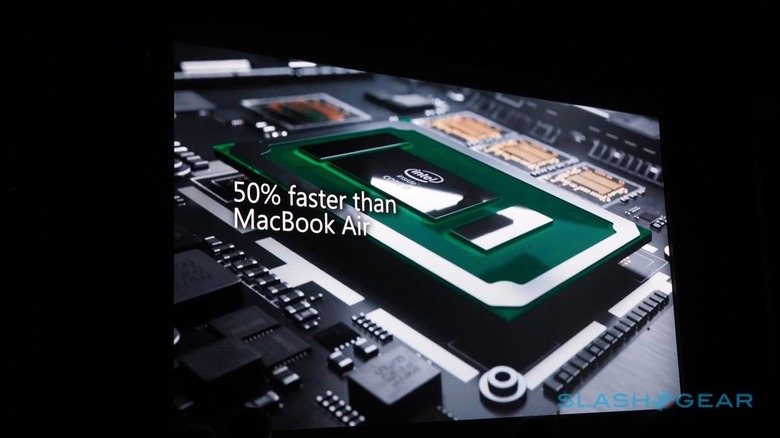 Up front you'll find a super-thin pane of Gorilla Glass at 0.4mm, with a 1.1m backlighting unit inside. Inside alongside the Intel chip you'll find a Microsoft Pen and Touch Chipset. This time the pen comes with the Surface Pro, and it has "all year battery life."
On the back you'll find an 8-megapixel camera.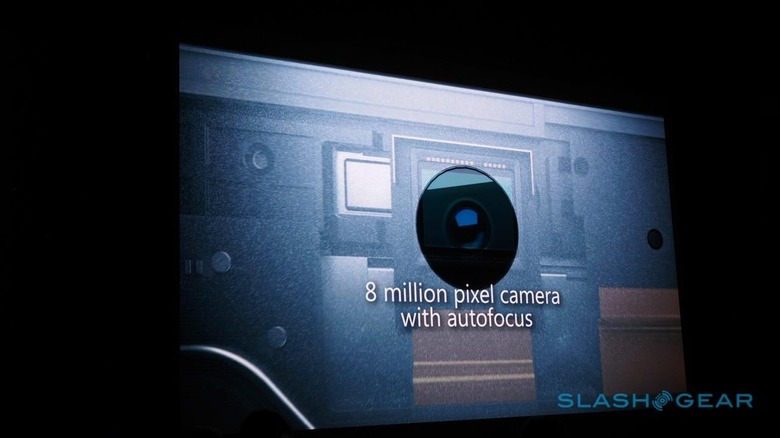 There's a new Surface Pro 4 docking station – a docking station that also works with the Surface Pro 3. This docking station has 4x USB 3.0 ports, 2x 4K DisplayPort ports, and a full-sized ethernet port.
Stick around our brand new Surface Pro 4 tag portal for more information on release and pricing on this device.
UPDATE: Surface Pro 4 will cost you $899 for its base model. This device will be available for pre-order starting on the 7th of October, and will be on general sale on the 26th of October, 2015.