Surface Pro 4 purchase will net students a free Xbox One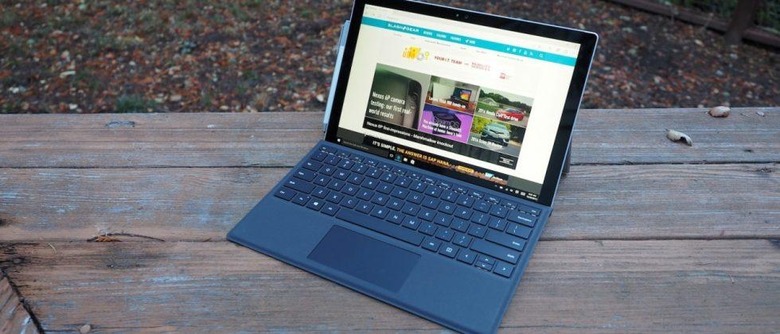 There are many perks that come along with being a student, but aside from the opportunity to better yourself and the prospect of a future so bright you have to wear shades, one of the major benefits is all the deals you get. The consumer electronics industry is no stranger to offering up such discounts, and today Microsoft announced one that might be hard for a lot of students to pass up: buy a Surface Pro 4, get an Xbox One for free.
That could prove to be a pretty tempting offer, especially when you consider that many students may already be in the market for a tablet. Technically speaking, Microsoft isn't exactly handing over a free Xbox One with the purchase of a Surface Pro 4, instead discounting the whole package by $300 when you buy both together. Still, when you do the math, it equates to a free Xbox One, so we're thinking most people aren't going to get hung up on the way the fine print is phrased.
If you're looking for a tablet to help through your college years, you'd be hard pressed to find a better companion than the Surface Pro 4. In a world of mobile operating systems, the Surface Pro 4 comes running a full version of Windows 10, making it something more of a super portable computer instead of just a tablet. The hardware the Surface Pro 4 is packing backs up that notion rather well, but so does the price tag – the Surface Pro 4 starts at $899 for models featuring Intel's Core m3 processor, while models sporting a Core i7 get up to $1,600.
Assuming you can get past a certain amount of sticker shock, the Surface Pro 4 should treat you well as you conquer higher education. The free Xbox One makes for a nice cherry on top, as well. If you're interested in taking advantage of Microsoft's new offer, know that the deal starts today and runs through August 14, ending just in time for the school year to begin.
SOURCE: The Verge