Surface Pro 3 pricing detailed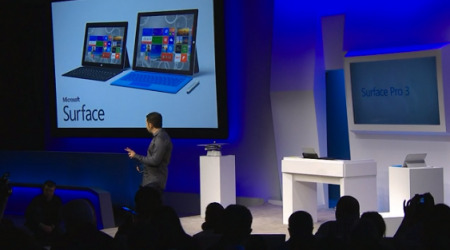 Microsoft's new Surface Pro 3 kicks off at $799, the company has confirmed, with preorders kicking off tomorrow. The entry level model has a Core i3 processor, 64GB of storage, and 4GB of memory; however, there'll also be Core i5 and Core i7 versions. You can find full pricing – as well as for the new accessories – after the cut.
The entry-level Core i5 Surface Pro 3 will be $999, with 128GB of storage and 4GB of memory. $1,299 will double the storage to 256GB, and the memory to 8GB.
Finally, there's the Core i7 model. That too will come in two versions, starting at $1,549 for the 256GB version with 8GB of memory. Microsoft will charge a hefty $1,949 for the top-end Surface Pro 3, which has 512GB of solid-state storage and 8GB of memory.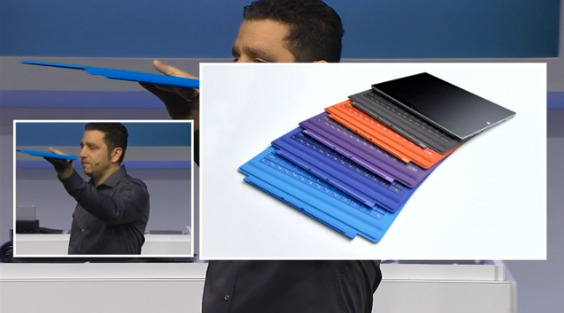 As for accessories, the Surface Pro Type Cover will be $129.99, while the Docking Station will be $199.99. The dock also supports 4K video output, though you'll obviously need to supply your own Ultra HD display.
An addition Surface Pen will be $49.99, while an additional pen-loop will be $4.99. The Ethernet Adapter will be $39.99, while an extra 36W power supply will be $79.99.
The Surface Pro 2 will begin shipping in the US on June 20th. Outside of the US, it'll begin to ship from the end of August.