Surface Pro 3 Type Cover, 150-deg hinge and 4K Dock detailed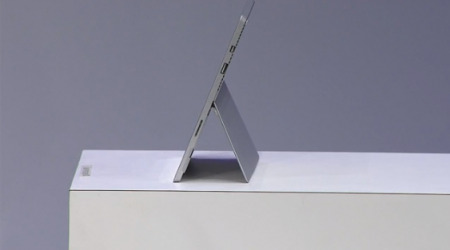 Microsoft is talking up the new friction hinge of its Surface Pro 3 tablet, and how it works with the new Type Cover that has been redesigned for better lap use and more. The Surface Pro 3 can now be adjusted to lie nearly flat, at up to 150-degrees back, which Microsoft's Panos Panay describes as a very "intentful" angle for art and such. There's also a new docking station for the Windows tablet.
As before, there's a full QWERTY keyboard on the magnetically-attached accessory. The new Type Cover's trackpad is now 78-percent down in terms of friction, too, which Microsoft is counting on to improve feedback of the little-loved Surface Pro 2 add-on, as well as it being 68-percent larger.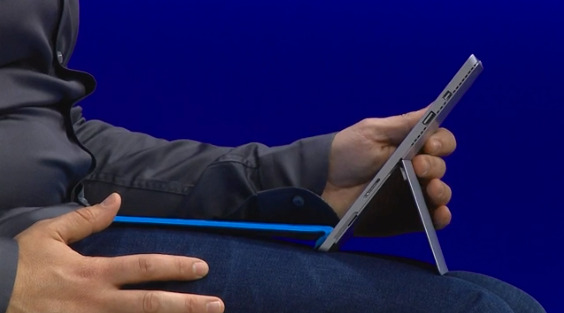 However, there's also the ability to click the keyboard up, slightly, overlapping with the bottom edge of the Surface Pro 3. That, Microsoft argues, makes it as stable as any laptop when actually used on the lap, rather than the somewhat wobbly hinge of before.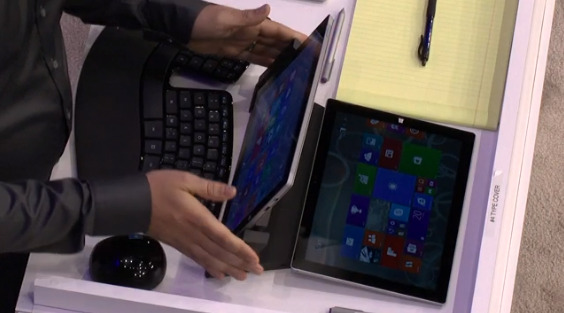 As for the tablet's docking station, that follows on in the footsteps of the previous dock for easier desktop use. The new version for the third-gen version gets 4K output, too, if you have an Ultra HD display to hand.
Find out more on the Surface Pro 3 here.