Surface Pro 3 available for demo today in stores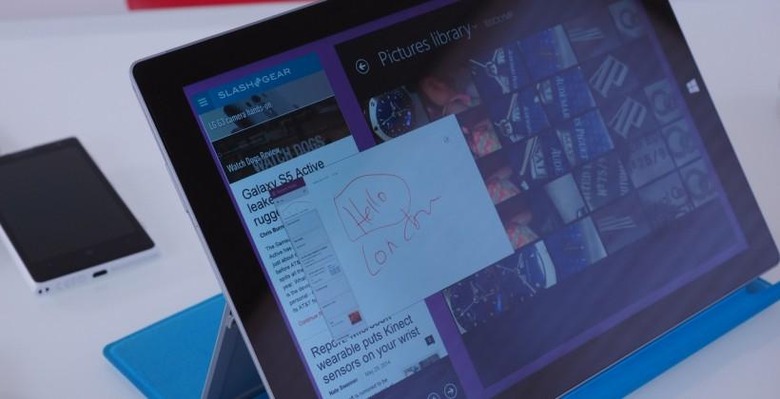 Even though the final release of the Microsoft Surface Pro 3 is still two weeks away, the company appears to be ready to bring the experience to consumers early. Starting today, Microsoft stores across the country will have the Surface Pro 3 available for demonstration purposes. You'll be able to get your hands on this beast well before you buy it.
The Surface Pro 3 can cost anywhere from $799 to $1949, depending on your budget and your desire for power and storage space. If you're aiming for any of these price points, you'll certainly want to get in and actually put your hands on this product before you buy it. Nothing like dropping hundreds of dollars on a device you've never actually touched before.
In our Surface Pro 3 Review, Vincent found this machine to be top-notch because of its modularity. As such, we've got to let you know that you'll want to have a peek at each and every accessory available for the Surface Pro 3 when you head into the Microsoft Store – or to consider them, at least, since not all will be out to see or touch before launch day.
If you do plan on heading in to a Microsoft store to check a Surface Pro 3 out, you'll want to know that some exclusive pieces are in play. The Type cover for the Pro 3, for example, is available in red only at the Microsoft Store. The navy blue version of the Pro 3 Type cover will only be available at Best Buy.