Surface Pro 3 arrives with Intel i3 and i7 cores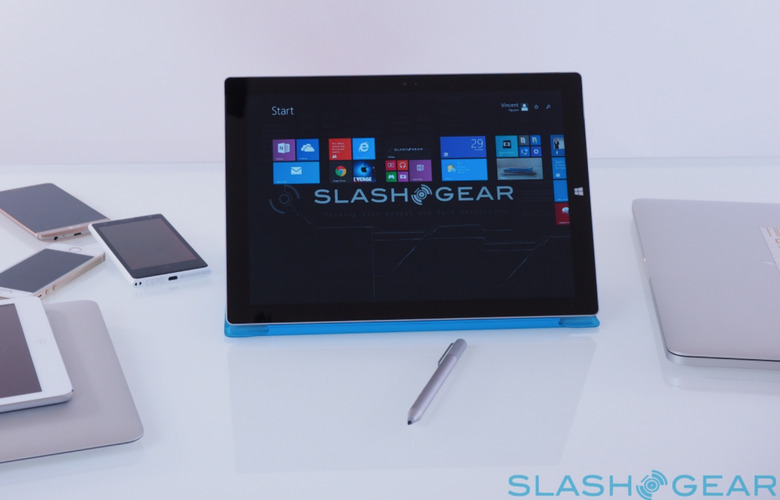 The return of the Surface Pro means heftier processors and more refined hardware around the edges, and this week new store availability. Both the Intel Core i3 and Intel Core i7 versions of the Surface Pro 3 will become available immediately if not soon in the United States and Canada. This week's release will appear at Best Buy, Tiger Direct, Staples, and a variety of other major brand stores.
These devices are aimed a wide variety of storefronts around the world. USA and Canada will be the first to see these Surface Pro 3 units, while 26 additional markets will appear before the end of August 2014. This includes Australia, Austria, Belgium, China, Denmark, Finland, France, Germany, Hong Kong, Ireland, Italy, Japan, Korea, Luxembourg, Malaysia, the Netherlands, New Zealand, Norway, Portugal, Singapore, Spain, Sweden, Switzerland, Taiwan, Thailand and the United Kingdom.
The docking station for this generation's Surface Pro will be appearing on the 15th of August in both the United States and Canada. You'll be able to pre-order this stand starting to day through select retailers and Microsoft Stores across the nation.
Above you'll get a look at some of the other internals this device is sporting, courtesy of Microsoft for SlashGear. You can also see our Surface Pro 3 full review from this May if you're all about the device but need to see some more details before you take the dive.