Kohjinsha Tiny Convertible Tablet For The Lucky Japanese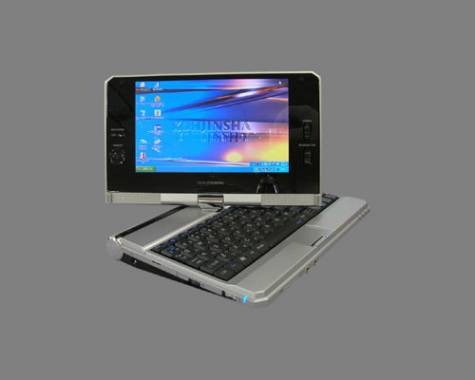 It's no surprise really that the UMPC/sub-Tablet form factor has proved popular in the Far East – tiny laptops have been de rigeur there for years – and here's another to add to the "I wish we got that" list.  Kohjinsha is set to offer a convertible Windows XP UMPC-a-like that packs an AMD Geode LX800 processor, 512mb of RAM, a choice of 40gb or 80gb hard-drives, WiFi, Bluetooth, a full QWERTY keyboard and 7-inch screen into an 8.6x6.4x1.0 inch, 960g chassis.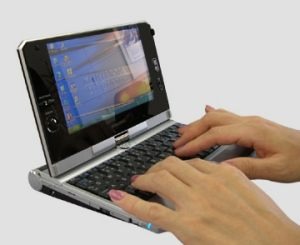 Two models will be available – the $758 SA1F00A and $927 SA1F00B – with the former having the 40gb hard-drive and the latter 80gb and coming bundled with Microsoft Office 2003.  Both will have Compact Flash and 3-in-1 memory card readers as standard and a 1gb RAM upgrade as an optional extra.  Those prices are converted from the original Yen costs, of course, as it's not very likely that either unit will be seen outside of Japan.