Surface Laptop 3 Hands-On And First Impressions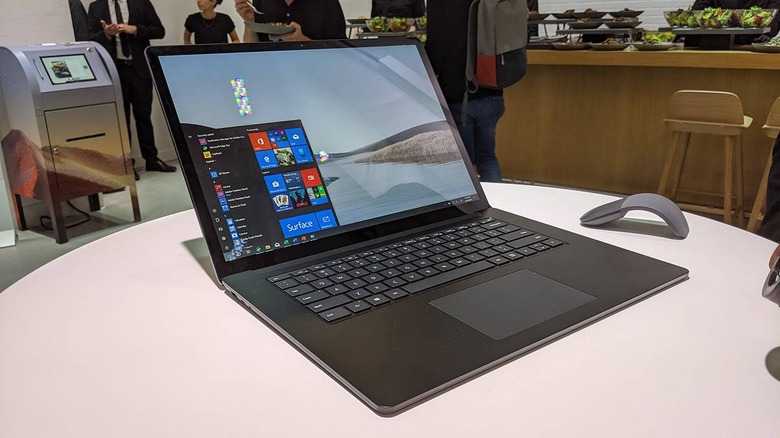 Surface Laptop 3 comes in a variety of colors and a couple different materials. Each of the units Microsoft's presented today look as handsome as ever, coming with some sleek, determined edges up top and a single, basic, matching four-square Windows logo on top. Also it comes with a 15-inch display if you do so wish to opt for such a size – for the first time in the product's history.
This is a laptop that'd determined to represent Microsoft as a hardware brand – one that's serious about a long-term presence. Microsoft's design isn't about using the cheapest materials for end-price-tag's sake, or the lightest hardware for lightness' sake.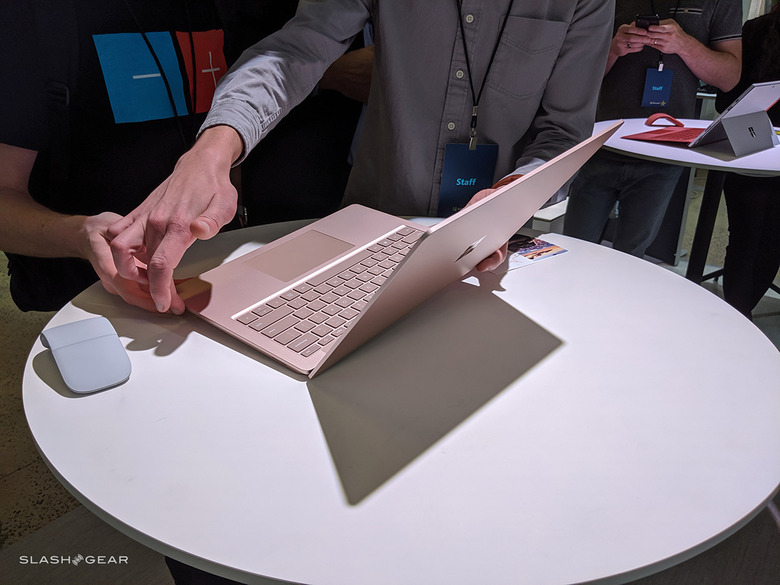 Instead, Microsoft appears to be making certain that even this, a very portable piece of hardware, can go toe-to-toe with any other laptop on the market in a contest of quality hardware – looks and feel included.
Inside this device you'll find a Quad-core 10th Gen Intel Core and AMD Ryzen. This is an AMD Ryzen Surface Edition – co-engineered by Microsoft.
There's a removable hard drive. Microsoft suggested that this device was "3x faster than MacBook Air." They also suggested that this is the "lightest and most performant 15: laptop in its class." They've also claimed that the device will be 80% charged in under an hour with the latest fast-charge technology.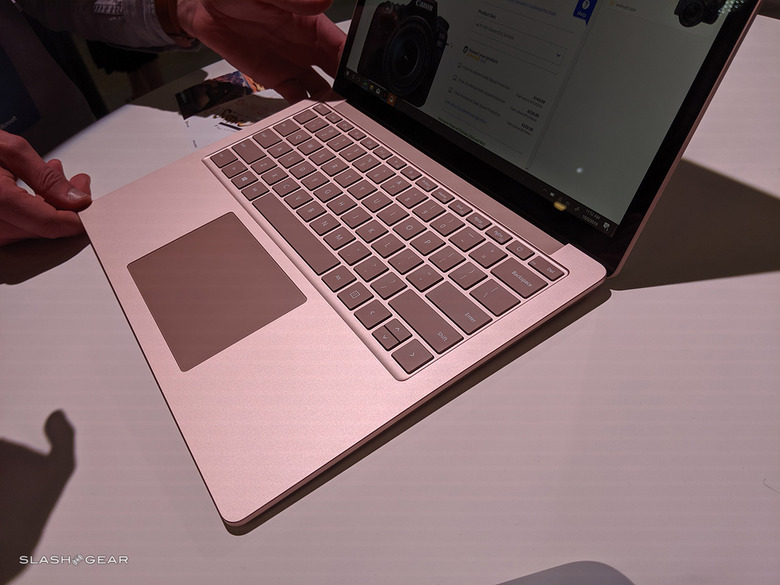 The Surface Laptop 3 will be available in Gold, Navy (blue), and two grays – a lighter sort of silver and a darker version. Some of these units come with an all-metal body*, while others sport the fabric (Alcantara) top we've seen on Surface Laptop units over the last couple of generations. You'll also see a lovely pink!
*While a non-Alcantara version of a laptop would be par for the course for any other laptop, here it's a slightly bigger deal. The appearance of Surface Laptop 3 models without the premium Alcantara material onboard suggest that Microsoft believes it can expand beyond its established user base to consumers who don't like laptops made of anything made of metal, plastic, and glass.
The Surface Laptop 3 will be available soon. Stick around for more information on pricing and release dates for this and other Surface devices here on SlashGear this afternoon!
UPDATE: The Surface Laptop 3 will be available for pre-order starting October 22. This device will have a starting price of $999 for its 13-inch edition and the 15-inch version will start at $1199 USD.