Supreme brand Pinball machine is newest in low-effort collection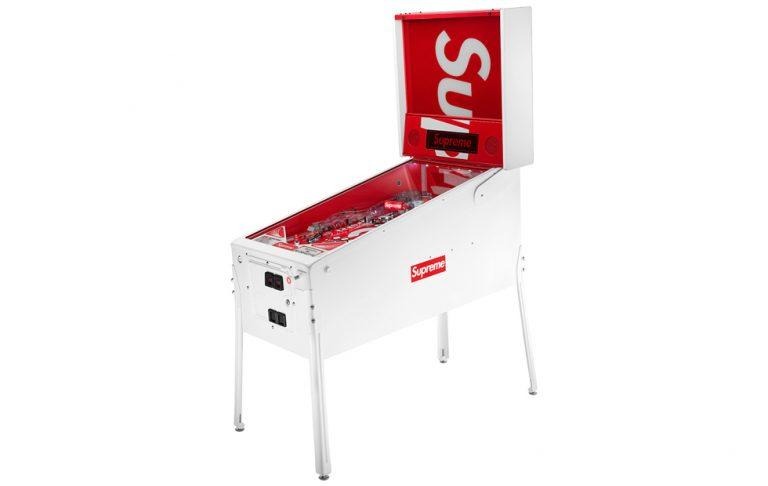 Streetwear brand Supreme continued their brand power campaign this week with a brand new pinball machine. This new machine was made in collaboration with the pinball machine company Stern and was made "exclusively for Supreme." As if anyone else would somehow order a Supreme pinball machine from Stern without Supreme's involvement. That's just silly. Have a peek below for additional Supreme brand items that'd otherwise be mostly meh.
The Supreme brand is ubiquitous, using a brand logo box, white on red made with a rather specific bit of Futura Bold Italic type. Their brand box logo was made after artist Barbara Kruger began releasing artwork with a similar setup. The connection was made official in a 2013 legal case between the Supreme brand and Leah McSweeney of Married to the MOB. In that case, the following snippet can be found: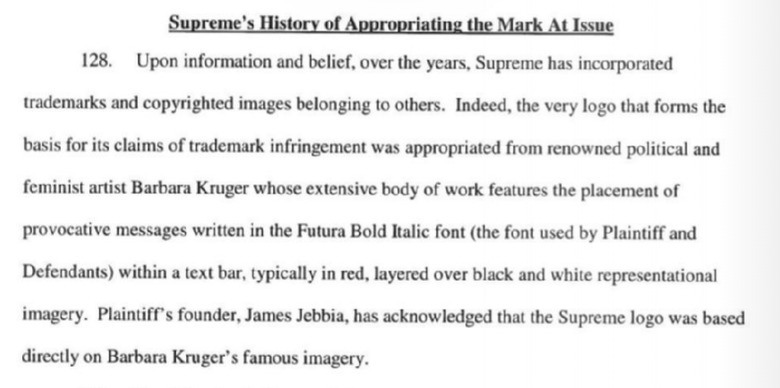 You can find the full document with case code: 1:13-cv-01588-KMW. And have a peek below at a few examples of Kruger's work compared to the Supreme logo. Kruger is in the process of punking Supreme in a variety of ways – have a peek at W Magazine to see how. Never forget where you came from.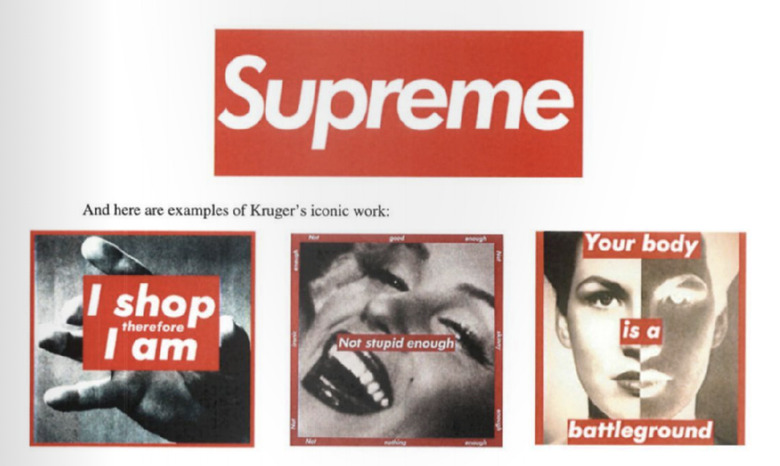 At the same time, have a peek at a few more Supreme oddities that'll be for sale from Supreme immediately if not soon. These products are all essentially the same as their non-Supreme-brand iterations. Here they're just... more red. And have more of the Supreme logo on them. And they're so hype!
There's an Advanced Elements Packlite Kayak you can buy with Supreme all over it, and Supreme on the paddles. There's a portable bluetooth radio made by Tivoli with a Supreme logo on it. To make sure you don't drown, there's also an O'Brien life vest with Supreme all over it.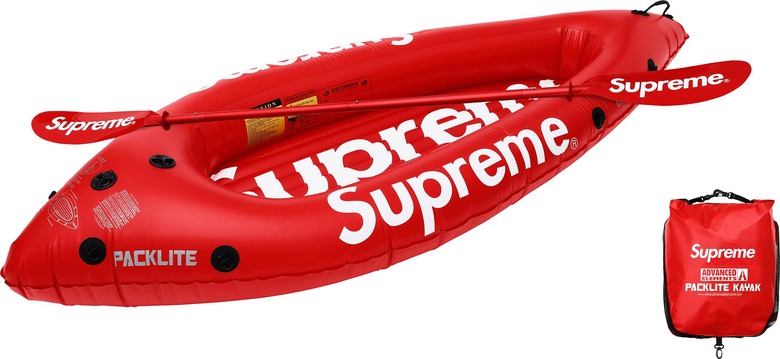 There's a Supreme hand axe made by SOG with Supreme on it – it is red! Rawlings makes a catcher's mask you can buy with Supreme on it. It is also red. There's a couple of metal boxes from SIGG that have Supreme on them. Wilson made a can of Supreme tennis balls – they're mostly white, but they've got the red Supreme logo on them!
There's a Supreme Zippo lighter. There's a set of stacking cups available that, when stacked, spell out Supreme. They are also red, with white writing! Don't forget the pocket samurai knife from StatGear that has the Supreme logo on it. Mophie makes a set of battery chargers that have Supreme on them too – there's a red one, and a black one!
I could go on for pages and pages with this product madness. But I won't. You can get almost anything with the word Supreme on it. But should you? Go ask your mother.