SuperTooth Disco Review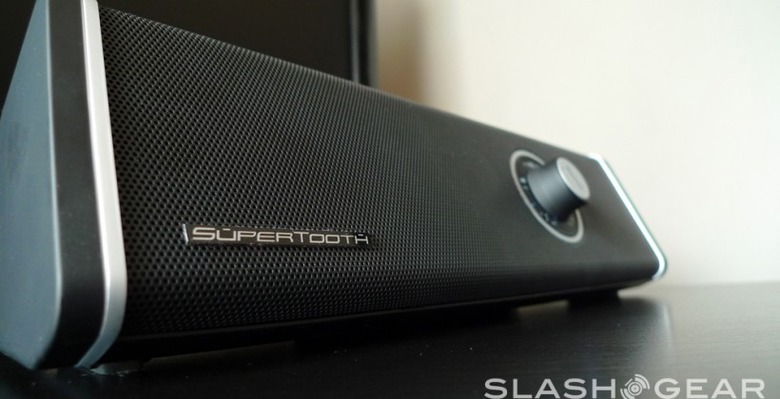 When you're in the land of mobile and so many devices come out in the span of a week that it makes your head spin, it's easy to forget that there are other devices out there, devices that make your wireless day ever so much more awesome and excellent, devices like this bluetooth speaker right here. This is the SuperTooth Disco, a speaker that you can choose to plug into the wall or charge up for truly mobile wireless action. It comes with a case, its controls are simple, and we've got it hooked up to multiple devices at once. What's not to love?
Physical Form
This device is essentially the size of a big submarine sandwich, and not quite a whole footlong at that. It's small and powerful, but not the smallest nor the most powerful you're ever going to find. At an asking price of right around $100, is it worth your cash? What you'll be weighing here is the fact that it works right out of the box with no special instructions, the fact that it comes with a lovely case that you'll never have to replace, and the fact that its designed exquisitely. By that I mean it looks really awesome sitting on your shelf.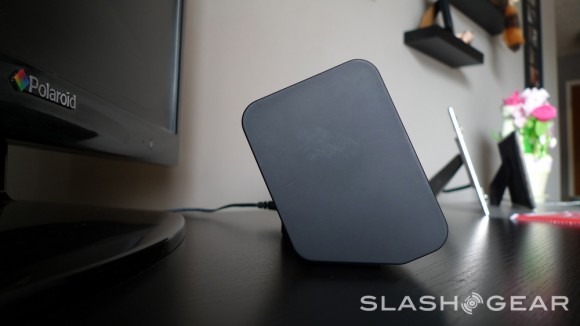 And you can bring it with you. One of the most excellent features on this device is the fact that it can be charged up and work wirelessly. Once charged I've been able to watch an entire 2 hour movie without a problem. After that though, you'll be wanting to plug back in. Bring it to a picnic! Bring it to the streets and have a rapper battle with a microphone app on your smartphone! This device functions well with every single device we tried to connect to it via Bluetooth.
In Use
Currently I've got this speaker sitting below my mid-tier Polaroid HD TV that I use for testing HDMI and the like. What I've got it doing is both playing albums for me from my Android phone and playing audio for me from my iPad 2 as it's connected to the TV via HDMI converter.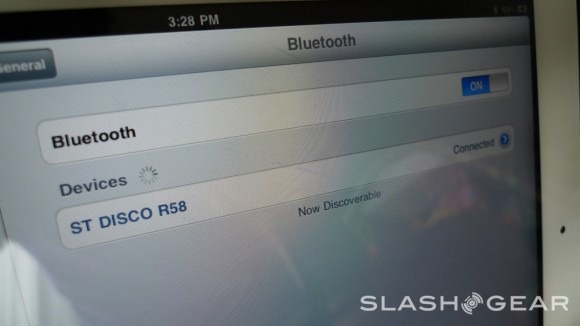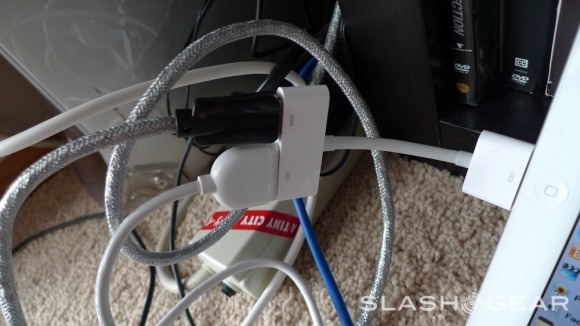 It works fabulously and sounds a whole heck of a lot better than the speakers that are built in to this television set. Bass especially blasts through this tiny apartment. The volume dial here adjusts monstrous amounts – be careful you don't plug in TRON with the audio all the way up and expect not to have a full-fledged electro-dance party on your hands.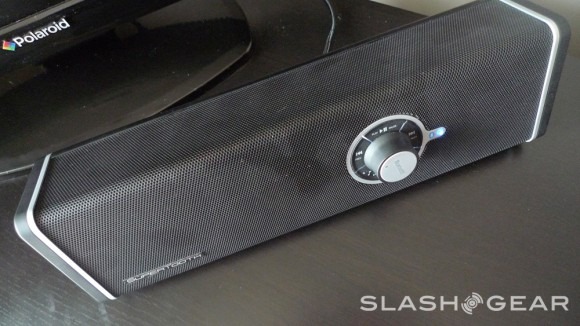 There are some features on this device that we just did not need to take the time to get to know very well – the fact that you can switch through tracks on your device's playlist via the controls on the speaker, for example. What you'll be using this device as is a simple amplifier for your digital sounds – if you're looking for something so simple, you'll be happy you purchased this lovely brick of audio goodness.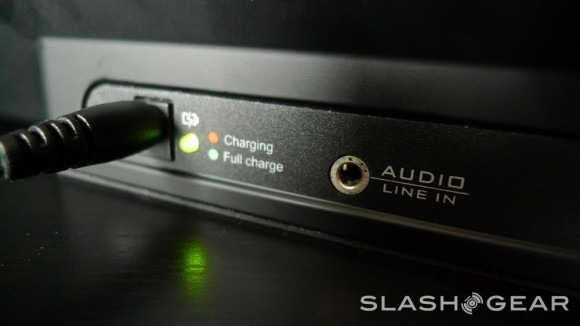 Wrap-Up
The classic and simple aesthetic here is something that not everyone will be able to be satisfied with at $100 a pop, most modern technophiles more than likely hoping for a more stark or wild industrial design. On the other hand, these same lovers of sound will appreciate the bang in audio you get for your buck. Sounds over Bluetooth do not experience the distortion you'll often get over a 3.5mm headphone jack wire here, and you'll be happy with your ability to connect any device at any time (just not at the SAME time, mind you.) And what about cost?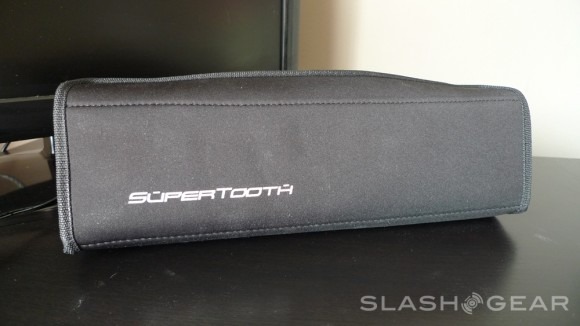 The thing about the $100 price tag here is that it's relative to how much you'd like to spend to amplify your everyday audio life. While it makes a whole lot of sense to compare the prices of $2500 computers, once you're down to $100 for a speaker, you're at a place where if you really need to think about the extra $50 here or there for a better or worse device, you should probably just skip the whole thing altogether and buy yourself a nice button-up shirt so you can earn some more "spending cash." That said, I'd certainly spend $100 of this little device because it's awesome and every other device I've got connects to it super easily. A winner!