SuperTooth Disco 2 bluetooth speaker hands-on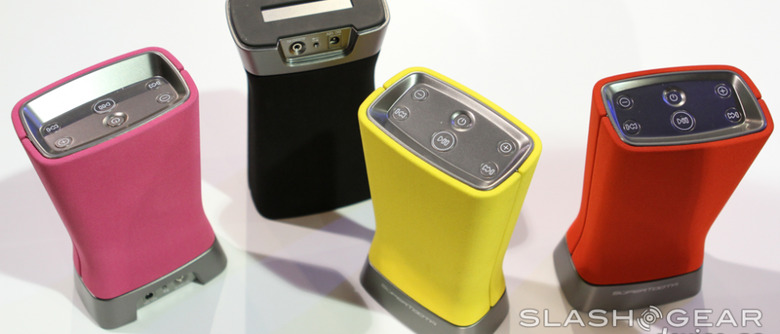 There's a brand new little ultra-simple fabulously powerful speaker on the block, and it comes in one whole heck of a lot of different colors: SuperTooth's Disco 2, our hands-on experience with it right here before your eyes! This device is the next generation after the awesome original Disco we've already reviewed over a year ago, and the time is ripe for the second round to be a-launching! Let's get this sound-blasting experience on the road!
Audio specialist SuperTooth rings this device in with one less knob than its predecessor and a few more buttons, making your whole experience slightly more intuitive. One thing we're excited about on this model is the lack of a bright "breathing" set of lights, the last Disco's system getting just a BIT annoying as it sat on standby for months on end. The good bits are all here, working with your bluetooth-enabled devices to bring you high-fidelity sound with a teeny, tiny footprint in your living space.
This SuperTooth Disco 2 unit is set to be connecting to your bluetooth devices with A2DP and will be will work plugged into the wall or with its own built-in rechargeable battery, just like the first winner of a device. This speaker is set to be released at the end of the first quarter here in early spring or late winter for the cool price of just $99. We'll be reviewing the heck out of one before you know it!