SuperTalent CoreStore SSDs Promise 350MB/s Read & 220MB/s Write Rates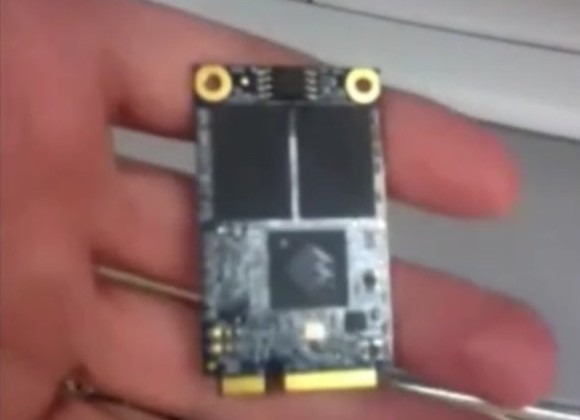 SuperTalent is promising hitherto-unseen SSD performance for desktop and mobile users, with the new CoreStore range of solid-state drives. Set to hit the market in March, the new SSDs will come in PCIe and and mini-PCIe formats, and boast up to 350 MB/s read and 220 Mb/s write rates.
Video demo after the cut
That's for the SLC-based versions; SuperTalent will also be offering MLC versions with the same read rate but an altogether more humble 80 MB/s write speed. Capacities between 16GB and 64GB are available using SLC flash, while the MLC versions will also get a 128GB version.

No word on pricing at this stage, but the new SSDs will go up for sale in March 2011. Benchmarking results in the video below.
Press Release:
SuperTalent Introduces Fastest & Smallest Gen 2 SSD

Marvell based PCIe & Mini-PCIe SSD solutions

San Jose, California – February 21th, 2011 – Super Talent Technology, a leading manufacturer of Flash storage solutions and DRAM memory modules, today announced their CoreStore TMline of SSD solutions designed to bring a new level of performance to the SSD market.

By combining the very latest Marvel controller (88NV9143), new DDR ONFi 2 flash and plugging directly to the PCIe bus, Super Talent is now able to create two solutions that deliver unforeseen performance.

Available in two standard formats, mini-PCIe and PCIe Card, Super Talent has a drive to fit many popular applications. The mini-PCIe card (30mm x 50.95mm) is perfect for embedded applications, Industrial PCs, All-in-One PCs, Netbook PCs, Notebooks. Don't have a min-PCIe slot, Super Talent also offers a version of this product that will plug directly into a standard PCIe card slot; perfect for any Desktop PC. Note: Gen 2 PCI slot required for top speeds.

"By utilizing our relationships with both first tier controller manufactures and DDR flash manufactures, we are able to create innovate solutions such as the CoreStore SSD and offer them to our customers before anyone else"., CH Lee COO of SuperTalent.