Super Troopers 2 crowdfunded quick with some unique perks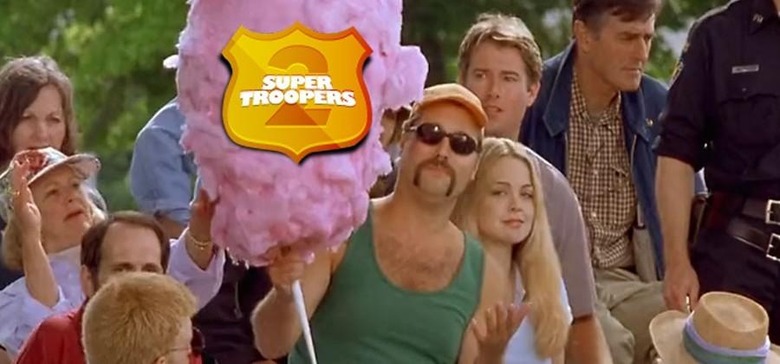 Some very wealthy individuals appear to have taken to the crowdfunding venture that is Super Troopers 2. While the film studio gave the go-ahead for the film with a guarantee of distribution, the creative team at Broken Lizard agreed to fund it. This means they needed to raise a minimum of $2,000,000 to get the film off the ground. Using an Indiegogo campaign to make the cash, they've claimed over $2.2 million in just over 24 hours. With 30 days left, the crew has 113% of their funding goal already.
Why would I suggest that some very wealthy individuals have come to the film's rescue? Not because there are already over 200,000 supporters of the film, that's for certain.
Instead, it's because several of the top funding goal "perks" have been claimed.
These perks include cost some users over $10,000 apiece. The top perk was purchased, too, for a whopping $35,000.
What could possibly be worth that much to the biggest fans of Broken Lizard and the Super Troopers dynasty?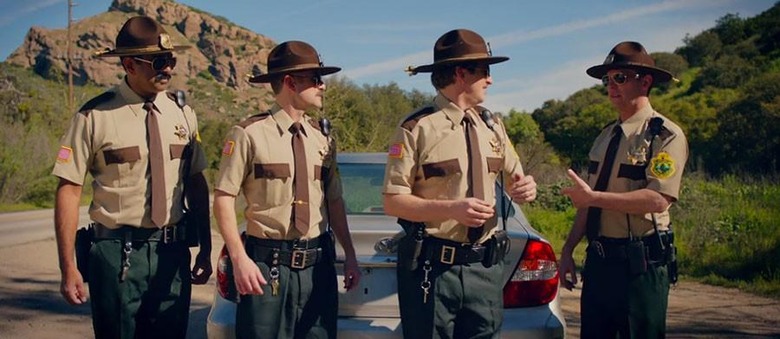 1. A "Super" Personalized Video: 100 people payed $600 USD to have a personalized video made by the Highway Patrol crew (and Officer Farva too).
That's up to 45-seconds of the entire 5-man Broken Lizard team talking personally, to the person who purchased the perk, "clean or dirty", either in-character or out-of-character on the set of the second movie.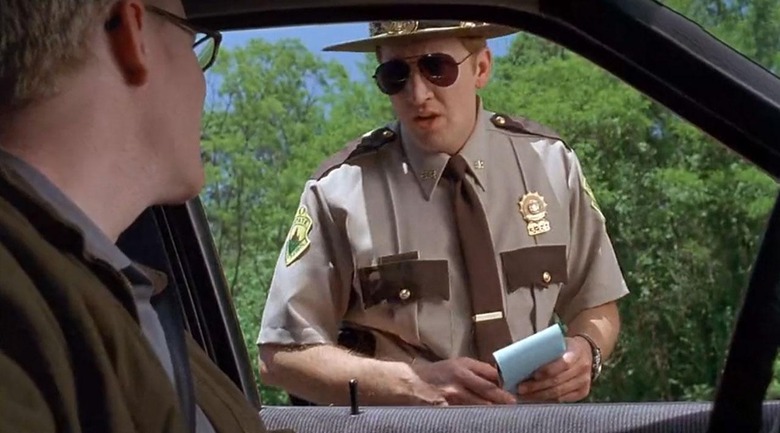 2. "We call em background talent": 30 people payed out $3,500 apiece to have themselves and a friend visit the set as "featured extras."
That means they don't get payed, but they DO get to be in the movie, and they DO get to have lunch with the Broken Lizard crew.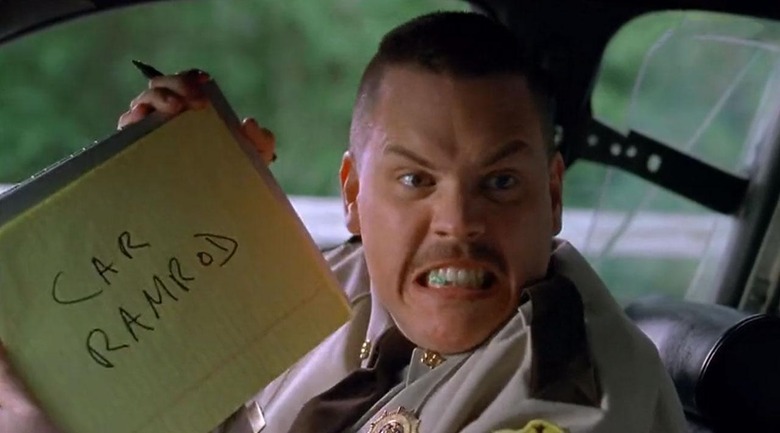 3. The "Jim Puberton Package" was limited to 5 people who payed $4,000 to name a character or town in the movie*. You'll also get a signed script page that shows how fabulous your contribution was to the film.
They'll say it. They'll even write it on the paper.
Broken Lizard suggests: *"all names subject to legal clearance. We're not getting sued over this."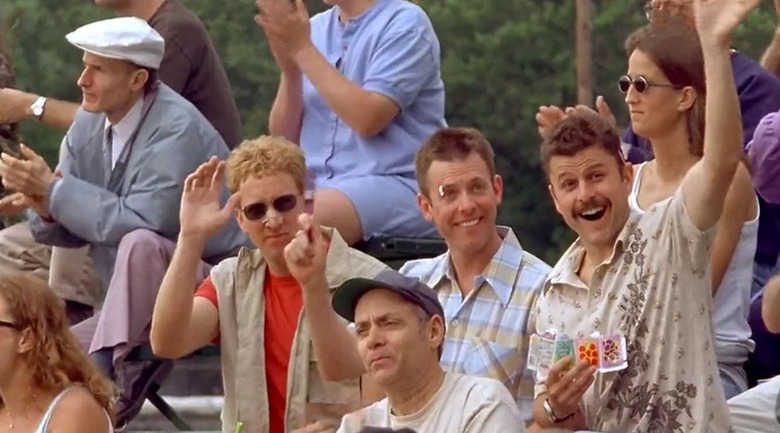 4. "Ballgame with the guys": One singular person payed $15,000 to hang out with the Broken Lizard crew at an LA Angles baseball game in a Luxury Box.
Says Broken Lizard: "We'll make sure there's plenty of food and nine innings of beer. (But can we talk here? Who even watches baseball games when they're in a luxury box? We're going to be flat out hanging. Don't be stupid. Get this.)"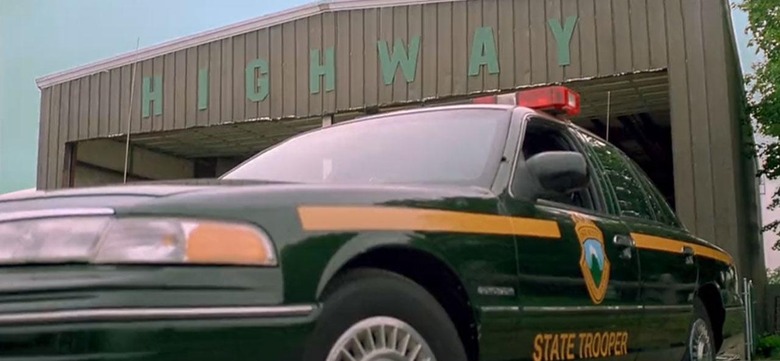 5. The "Patrol Car" was a one-of-a-kind perk. It's literally a patrol car from the movie Super Troopers 2.
This car will be used on-screen in the movie, and "if you want, we'll sign the car for you and we'll suggest some good vanity plates."
The last perk is still being figured out – "we'll have to figure out hot to get it to you." But the Broken Lizard crew suggest "coming out to get it, and driving it back. It'll make a great road trip and a great story."
Imagine that.
I and we take back every stupid thing said in the first Super Troopers 2 article about how crazy it was that this was a Flexible Funding campaign. How foolish. Less than a day later and fully funded. I've shamed my ancestors, and pray to the Highway Patrol gods for forgiveness.