Super Smash Bros. Ultimate DLC livestream announced: What to expect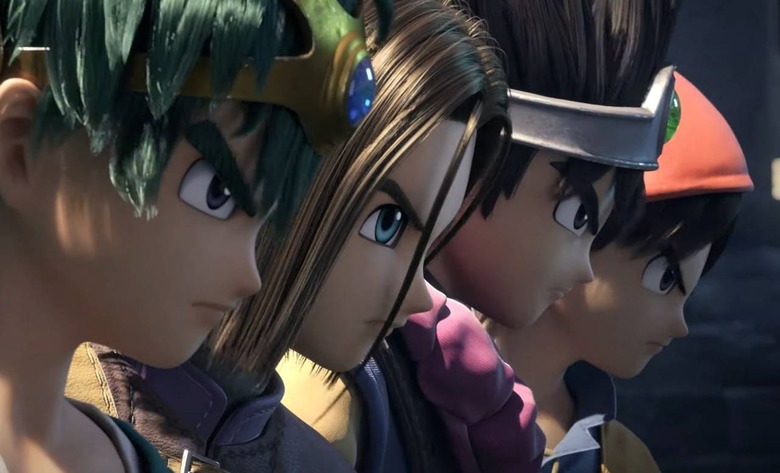 Though Super Smash Bros. Ultimate has been out for more than half a year at this point, Masahiro Sakurai and his team at Sora Ltd. have been spending the time since launch working on DLC characters for the game. The first DLC character, Joker from Persona 5, released earlier this year, and at E3 2019, Nintendo revealed the next two DLC characters on deck: the Hero from the Dragon Quest franchise and Banjo-Kazooie.
There are a lot of people out there who are super excited for Banjo-Kazooie to join Smash Ultimate's roster, but before that can happen, the Hero needs his time in the spotlight. Nintendo was curiously light on details about Hero at E3, but it revealed today that the character will finally be detailed in-depth during a livestream this week. That includes information about the character's release date, so it'll definitely be worth tuning into.
Join Super #SmashBrosUltimate Director Masahiro Sakurai on 7/30 at 6am PT in a video presentation featuring an in-depth look at upcoming DLC Fighter, Hero from the #DragonQuest series! Alongside new details, he'll be revealing when the fighter will arrive. Be sure to tune in! pic.twitter.com/BSbGmqXo9Y

— Nintendo Versus (@NintendoVS) July 29, 2019
Nintendo Versus said on Twitter today that all of this will be revealed in tomorrow, July 30th, at 6 AM Pacific time. The stream will be hosted by Sakurai and will run for about 22 minutes, giving him plenty of time to break down Hero's abilities and show us how the character plays.
22 minutes actually seems a bit long for a character demo, so we can't help but wonder if Sakurai is planning to talk about other things during the presentation. Elsewhere on Twitter, Nintendo VS UK confirmed that Super Smash Bros. Ultimate version 4.0.0 will be launching at some point in the next week, noting that replays created before 3.1.0 won't be compatible with the new update.
With that confirmation that 4.0.0 is coming soon, then Sakurai might spend some time talking about what to expect aside from Hero. We'll just have to tune in tomorrow morning to see what he has to say, but strangely, Nintendo hasn't told us where this presentation will be broadcast. We're assuming you'll be able to catch it at Nintendo's usual places – Twitch and YouTube specifically – but it may not be a bad idea to check back with Nintendo's Twitter tomorrow morning.