Super Slim PS3 Torn Apart By iFixit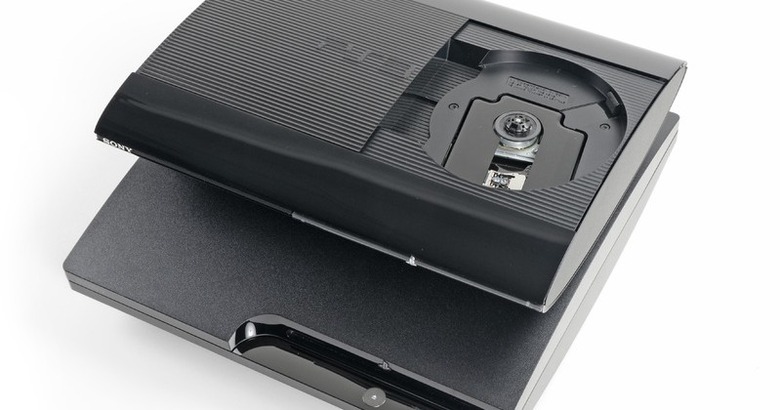 We know the folks at iFixit love to perform tear downs on new devices to determine how easy they are to repair, and even the brand new Super Slim PS3 isn't safe. It's the subject of iFixit's latest teardown, so if you've ever wanted to see the innards of a PS3 all laid out in front of you, now's your chance. The big question is: what changes has Sony made to the PS3 in order to not only make it smaller, but also bring down the cost of production?
It seems that a lot of the cuts were made to the disc tray. The disc tray of PS3s past is gone and has been replaced with a top-loader, much the annoyance of PS3 fans everywhere. Sure enough, iFixit says that sliding disc tray door feels cheaply made, and might break after repeated use. The good news is that the new disc tray is modular, which means that it should be relatively easy to repair.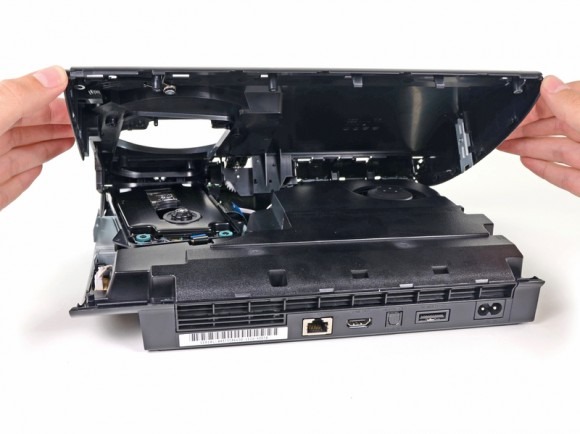 Some more good news for potential owners: the cover on the hard drive bay pops off easily, and after you've removed that cover, you're only one Philips screw away from being able to remove the hard drive entirely. iFixit says it should take only 5 to 10 minutes to remove and replace the hard drive, though with this new PS3 coming in 250GB and 500GB variants, you may never need to do that.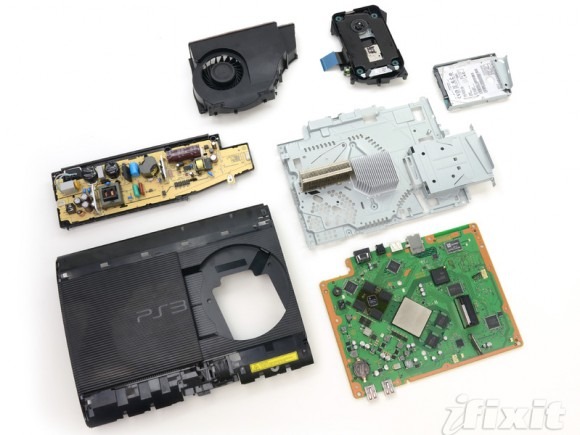 If you ever need to get at the fans or the heat sink, be prepared for some work, as iFixit says that you'll need to remove the entire motherboard assembly in order to get at them. Likewise, the internals of the power supply are secured behind four screws and a number of clips, but thankfully you probably won't need to make repairs to the power supply all that often. At the end of everything, iFixit gives the new Super Slim PS3 a repairability rating of 7 out of 10, so if you're a do-it-yourselfer, you should have a relatively easy time making any necessary repairs on your own. Be sure to read through iFixit's full tear down if you've got a few minutes to spare, as it gives a very in-depth look at the inside of Sony's newest PS3!