PS3 gets another redesign at Tokyo Game Show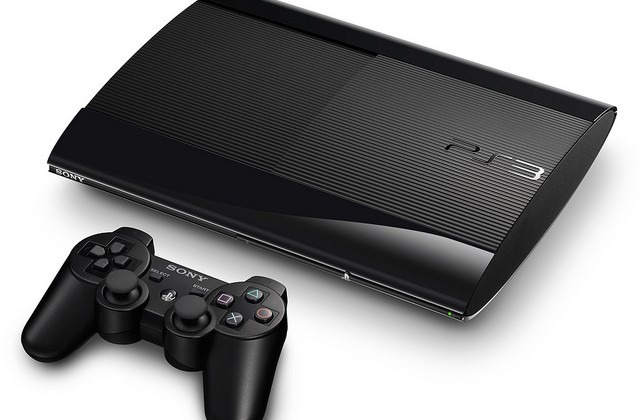 The next generation may be right around the corner according to some people, but Sony apparently didn't get the memo, as it revealed a brand new PlayStation 3 model during its pre-Tokyo Game Show press conference. The super-slim PS3 that has been the focus of rumors for weeks now was indeed revealed during the press conference, with SCEE chief Andrew House telling the audience that this new model is 20% smaller overall and 25% lighter than the current PS3 slim model.
The new PS3 appears to be a top-loader, just like the PS2 slim was, but it's hard to tell if that's actually the case from the shots Sony has released. The new console looks exactly like it did in all of the leaked images we saw, which is to say that it isn't going to win any awards in the looks department. With this latest iteration, Sony has bumped up the internal storage but appears to have left the prices the same, so those hoping for a price cut announcement at TGS are sadly out of luck.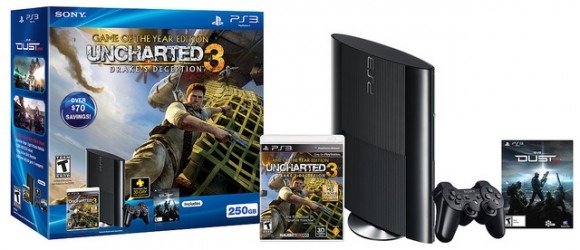 In the United States, this super-slim PS3 will come in a couple of varieties. There is one 250GB variant that is only available as part of a bundle. This bundle also includes a copy of Uncharted 3: Drake's Deception Game of the Year Edition and a $30 voucher to use in Dust 514. The bundle will set you back $269 and will be available on September 25. All told, that isn't a bad price for what you're getting, and you can bet that Sony is going to net some sales from those who are new to the world of PS3 this holiday season.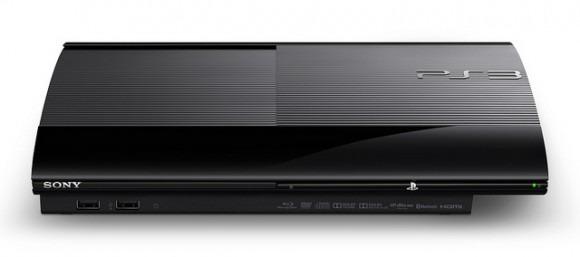 If you're interested in just the PS3, then Sony will also have a 500GB super-slim PS3 available for $299. This standalone PS3 (complete with a DUALSHOCK 3 controller, naturally) is launching in the States on October 30, and Sony makes a point of reminding us that this date coincides with the launch of Assassin's Creed III. We're expecting to find out more about this new PS3 model very soon, but for now, just know that all of the rumors were true, Sony is terrible at keeping secrets, and a new PS3 model is indeed on the way. Stay tuned.
[via PlayStation Blog]