Super Mario Run Hits 78m Downloads, But Only A Small Number Of Users Paid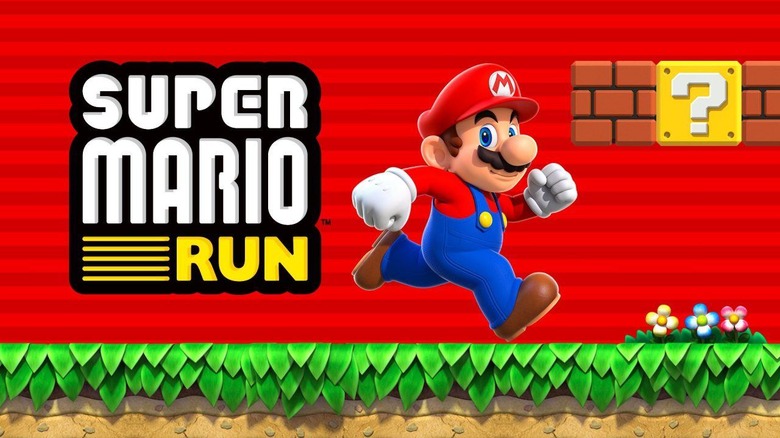 Nintendo's recent round of earnings were bolstered by its efforts in the mobile space, led by Super Mario Run. Launched back in December for iOS, Super Mario Run got off to an excellent start, hitting 50 million downloads in just about a week's time. Today we're getting updated download numbers from Nintendo, along with a better idea of how many people actually paid to continue playing.
According to Nintendo, Super Mario Run's download numbers have climbed to around 78 million. That's a very impressive number, but total downloads don't tell the whole story. After all, Super Mario Run is a free-to-start game, in that it allows players to make their way through the opening stages before asking them to pony up a $9.99 fee to unlock the rest of the game's levels.
So, how many people paid that fee? The numbers are a little fuzzy because it seems like Nintendo hasn't given a specific figure, but it seems to rest somewhere in between 5 and 10 percent of players. Reuters says that less than 10 percent of players paid the $10, while Bloomberg's Yuji Nakamura tweeted that the number is more than 5 percent.
In any case, the conversion rate on Super Mario Run isn't quite what Nintendo was hoping for. Nintendo will get another shot at it soon, though, as Super Mario Run is scheduled to launch on Android in March. It'll be arriving alongside Fire Emblem Heroes, which is due out by the end of March, so those two releases may help Nintendo's mobile arm pull in some more cash.
One has to wonder if Nintendo set its sights too high by giving Super Mario Run a $10 asking price. Nintendo is at least somewhat worried about that price point, as a survey sent out shortly after launch asked Super Mario Run players to name a price they felt was fair for the game. We'll see if the Android launch of Super Mario Run can net a higher conversion rate than the iOS release, so stay tuned.
SOURCE: Reuters