Super Mario Cereal is now Nintendo official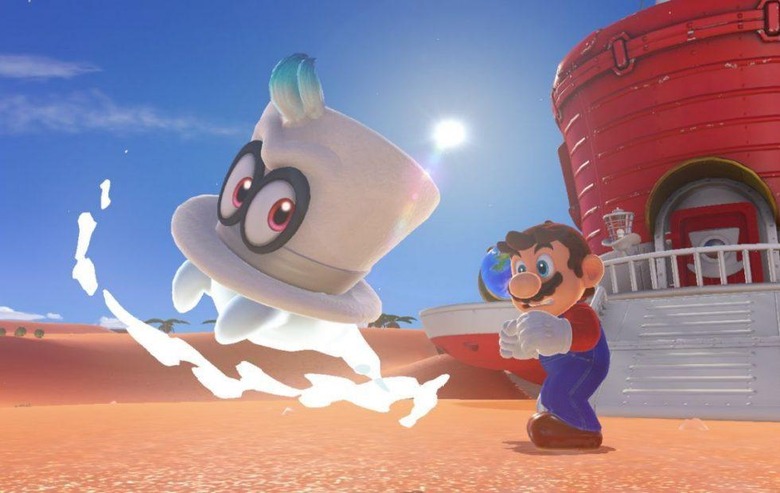 Yesterday morning, rumors of a Super Mario cereal started making the rounds on the internet. The cereal, which is the product of a team up between Kellogg's and Nintendo, seems to be a promotional item for Super Mario Odyssey. Super Mario Cereal may end up being more than a mere novelty, though, as a leaked image of its box showed us that it also doubled as an amiibo.
It wasn't very long before Kellogg's confirmed the existence of Super Mario Cereal, but now Nintendo has made it official as well. Along with that confirmation comes more details about what the box will do when used as an amiibo. When the box is scanned while playing Super Mario Odyssey, it will grant the player coins and hearts.
Those aren't huge bonuses by any stretch of the imagination, but it's still a cool application for an otherwise useless box. It seems that all of the Super Mario Cereal boxes will feature this amiibo NFC sticker on the inside, which runs counter to Kellogg's suggestion that only some of the boxes would.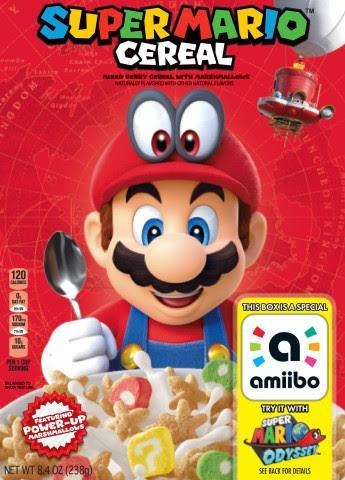 As for the cereal itself, it appears to be similar to Lucky Charms, only with a Mario theme. Oat stars are joined by mixed berry-flavored marshmallows, which have been modeled after Mario power-ups like the super mushroom and the "?" block. Whether or not it'll actually taste good is another question entirely, but even if it doesn't, at least the box serves another purpose.
We'll get the opportunity to find out how good it is soon enough. Nintendo says that the cereal will begin hitting store shelves "as early as December 11," which suggest that its launch may be delayed in some areas around the US. How about it? Are you going to give Super Mario Cereal a try? Head down to the comments section and let us know!