Super Mario cereal is a must-have for the amiibo-obsessed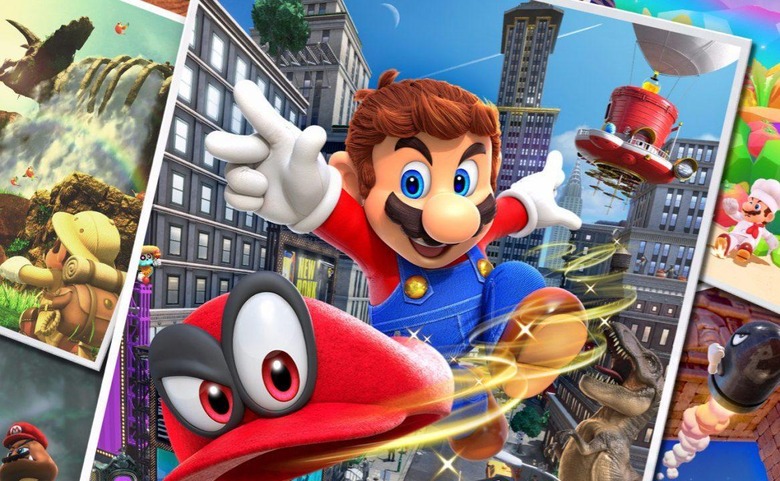 Considering that Super Mario Odyssey is one of the biggest games of 2017, we'd expect Nintendo to do a certain number of product tie-ins to promote the title. After all, Mario has ascended beyond mere video game fame to become a globally-recognized mascot, so it makes sense that Nintendo would want its promotion machine to implant itself in as many markets as possible. This is where Kellogg's new Super Mario cereal enters the picture.
Yes, though toys and commercials may be the first thing to spring to mind when you think about Mario marketing, Nintendo clearly wants to take a more all-encompassing approach to promoting Super Mario Odyssey. As discovered by Cerealously, this Super Mario cereal comes in a red box that features both Mario and Cappy, who serves as Mario's companion throughout the game.
As far as cereal goes, it seems to be fairly unexciting – just oat stars with marshmallows fashioned after Mario staples like power mushrooms and "?" blocks. However, there's a good reason for die-hard Nintendo fans to give this cereal a try, as at least of the some of the boxes act as amiibo. While you won't be getting a new amiibo figure just by purchasing a box of cereal, you can scan an NFC sticker inside the box to get certain bonuses in Super Mario Odyssey.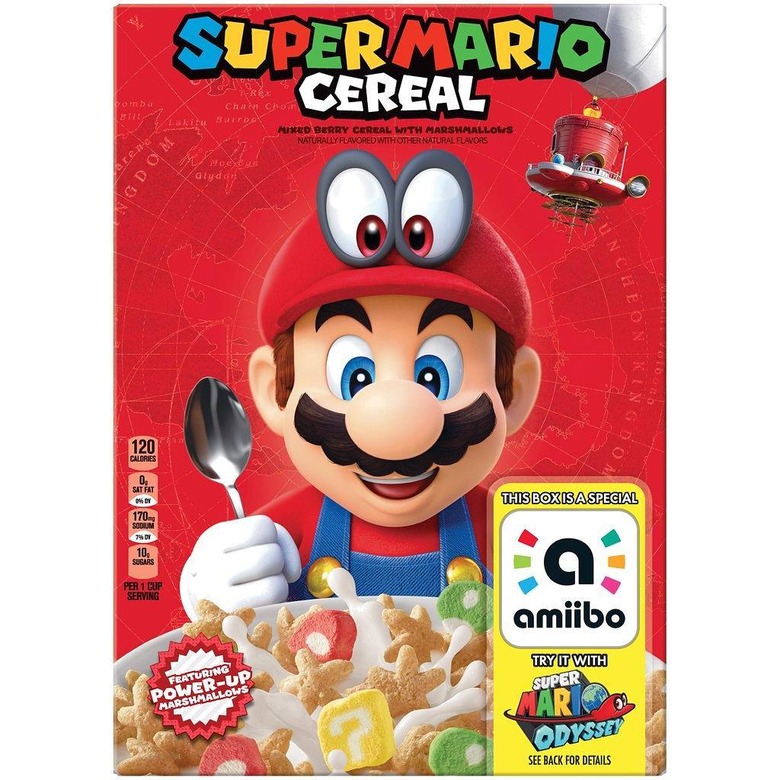 What those bonuses actually are is anyone's guess, but you should get a chance to find out soon enough. What started out as sleuthing and speculation has quickly turned into confirmation, as one Cerealously reader reached out to Kellogg's on Twitter to see if the rumors were true. Kellogg's confirmed that the cereal does indeed exist, and it will start hitting store shelves today.
You might want to run out and grab a box sooner rather than later, though, because Kellogg's also confirmed that only a limited number of boxes will have the aforementioned amiibo sticker on the inside. Thus far, we know that Target and Walmart will both be carrying the cereal, but the assumption that it'll be at any big nationwide or regional grocery chain seems like it's a safe one. Are you going to pick up a box? Head down to the comments section and let us know!