Super Bowl 2019 live streaming on YouTube TV for free, sort of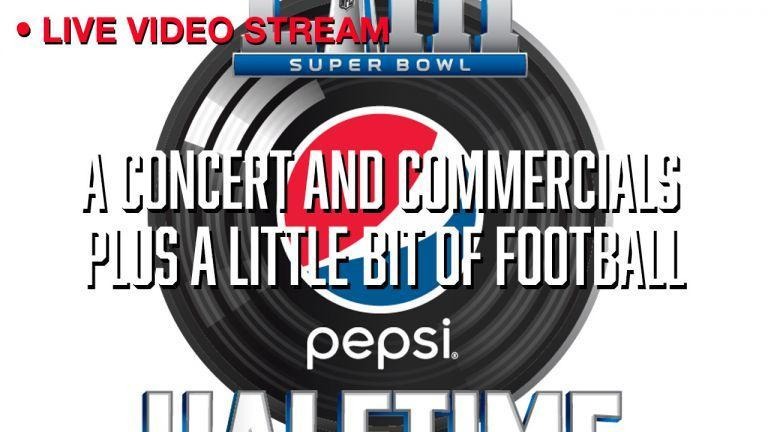 If you do this the right way, you might well be watching the Super Bowl LIII for free on the web this year. If you're super excited about watching ads on a streaming platform, and you don't mind your football being interrupted by a several-song-long concert halfway through the action, then this Big Game is for you! This year's events will be broadcast by YouTube TV.
The folks at YouTube TV suggested this week that they'd have the "Big Game" – as they have to call it, since the people who own the name Super Bowl are insane and do not allow it to be used in any context without payment – save in the news, where we're writing from right now. They've got the game, so long as you're subscribed to YouTube TV in advance. That means, like, now.
YouTube TV generally costs approximately $40 USD per month. If you head over to TV DOT YouTube DOT com, you'll see a "Try it for free" button. From there, you'll be given some options. If you live in New York, for example, in zip code 1001, you'll see a wide variety of networks available – ESPN, Fox 5 NY, Cartoon Network, etcetera. If you live basically anywhere inside a flyover state, you probably won't be able to use YouTube TV at all, whatsoever.
Some people that tap the "Try it for free" button will see a 5-day free trial. If you're a Verizon 5G at home user – somehow or another – you'll have a 3-month free trial. There's also a promo code redemption option, which you'll see on the second screen after tapping the try it for free button.
The good news here, if you don't see your area available, is the expansion that's happening this week. "We're rolling out YouTube TV to 95 markets starting today, covering over 98 percent of households in the United States," said Ben Moores, Program Manager, YouTube TV. "The remainder will follow shortly thereafter."
As of January 23rd, YouTube TV will be available in the following locations, according to YouTube TV proper:
"Albany (GA), Alexandria (LA), Amarillo, Anchorage, Augusta-Aiken, Bakersfield, Bangor, Beaumont-Port Arthur, Bend (OR), Billings, Biloxi-Gulfport, Binghamton, Bluefield-Beckley-Oak, Boise, Bowling Green, Butte-Bozeman, Charlottesville, Cheyenne-Scottsbluff, Chico-Redding, Clarksburg-Weston, Columbia-Jefferson City, Columbus-Tupelo, Corpus Christi, Davenport-Rock Island-Moline, Dothan, Duluth-Superior, Elmira (Corning), Erie, Eugene, Eureka, Evansville, Fairbanks, Fargo, Ft. Wayne, Gainesville, Grand Junction, Great Falls, Greenwood-Greenville, Harrisonburg, Idaho Falls-Pocatello, Johnstown-Altoona, Jonesboro, Joplin-Pittsburg, La Crosse, Lafayette (IN), Lake Charles, Lansing, Laredo, Lima, Lincoln, Lubbock, Macon, Mankato, Marquette, Medford-Klamath Falls, Meridian, Minot-Bismarck-Dickinson (Williston), Missoula, Monroe-El Dorado, Monterey-Salinas, Montgomery-Selma, Myrtle Beach, North Platte, Odessa-Midland, Ottumwa-Kirksville, Palm Springs, Panama City, Parkersburg, Peoria-Bloomington, Presque Isle, Rapid City, Reno, Rochester-Mason City-Austin, Rockford, San Angelo Santa Barbara-Santa Maria-San Luis Obispo, Sherman-Ada, Sioux City, Sioux Falls, Springfield-Holyoke, St. Joseph, Tallahassee-Thomasville, Terre Haute, Topeka, Traverse City, Twin Falls, Tyler-Longview (Lufkin & Nacogdoches), Utica, Watertown, Wausau-Rhinelander, Wheeling-Steubenville, Wichita Falls, Wilmington, Yakima-Pasco-Richland-Kennewick, Yuma-El Centro."
The Big Game will be taking place on February 3rd, 2019, and it'll start at 5:30 PM Central Time. That's 6:30 Eastern Time, and 3:30 Pacific. This game will be between the New England Patriots and the Los Angeles Rams. There will be a several-minutes-long concert at around halfway through the football, which will also be interrupted by an abnormal amount of super-expensive commercials throughout.