Sunset Overdrive preview part 1: gameplay ready to POP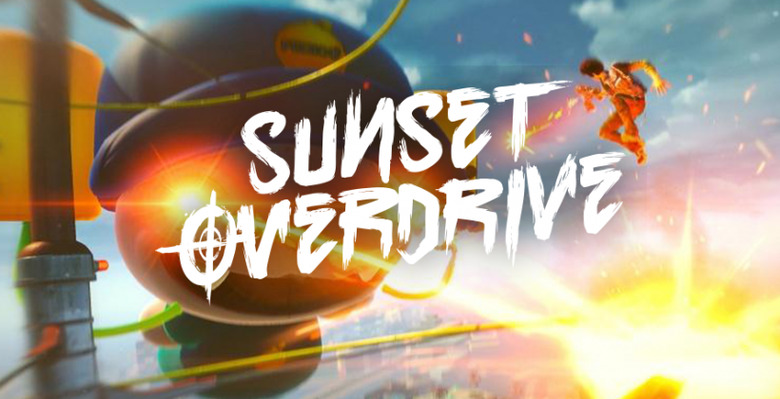 The game Sunset Overdrive has been revealed in great detail this week as the developers behind the game – at Insomniac Games – have begun their demos. This game is open world, a combination of elements from Ratchet and Clank (developed by the same studio), Tony Hawk Pro Skater (points for grind combos), and Saints Row IV (massive openness and super-human abilities.)
If you've played Dead Rising 3 on the Xbox One and you're all about destroying your enemies with as much color and eye-searing brightness as Jet Set Radio, Sunset Overdrive might be just the ticket for you.
The game has you rolling out a wide variety of missions – several of which revolve around that nasty energy drink you may have heard about this week. Blast a nearby source of electricity with your soda-pop-blaster and you'll find a gush of the stuff pouring out.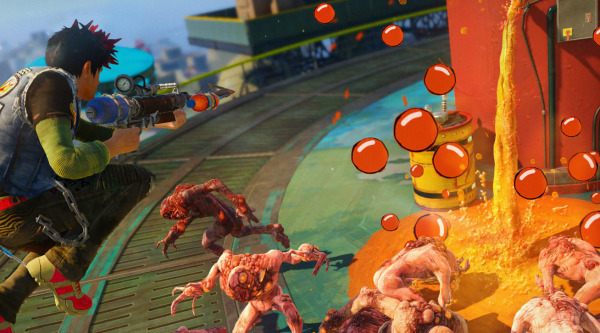 The beasts you see here then swarm, drinking as quick as they can – from there you can destroy at will.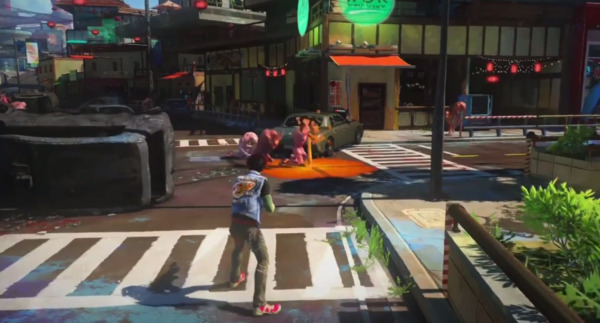 Above – shoot the taillight or headlight of a vehicle with your pop-gun. Below – after the beasts have swarmed – put the bat to them, medium style.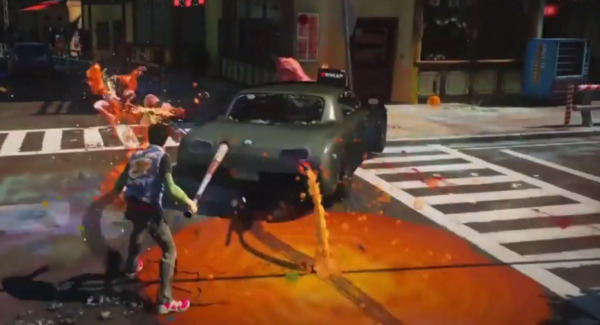 BONUS: Until we get our own gameplay videos straight from Insomniac Games, an anonymous source has come forth with a bit of gameplay sent to YouTube. We do not know the original source of this gameplay, so we MUST assume it's lower quality than the final delivery of the Xbox One version of the game.
UPDATE: We've got the real-deal video now, straight from Xbox – have a peek: