Sunno S880 packs both Android and WinMo, borrows Idou style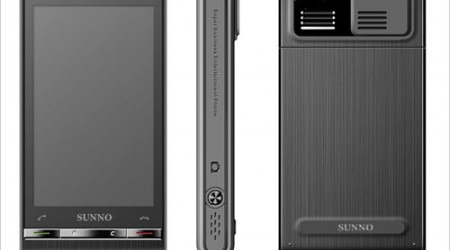 We're accommodating, understanding sorts here at SlashGear, and so we'll let slide the fact that Sunno's S880 looks in no minor way like Sony Ericsson's Idou smartphone.  Instead we'll concentrate on the fact that the Chinese company is claiming that the S880 will dual-boot between Android and Windows Mobile, each OS sharing the handset's capacious 3.6-inch WVGA display.
Other specifications for the ambitious render include an 8-megapixel camera, WiFi and GPS, while the processor keeping everything chugging along is tipped as an 806MHz chip of unspecified origin.  According to Sunno, Chinese buyers will be able to pick up the S880 from October 15th.
While a dual-booting handset that can flip between Microsoft's smartphone OS and Google's might seem like madness, it does mean you could use the business-friendly Windows Mobile during the work day – after all, it does play exceptionally well with an Exchange server – and then flip over to the more carefree Android during your downtime.  No word on pricing, nor which cellular connectivity the S880 might have, but we don't expect to see it in Europe or North America anyway.
[via WMPowerUser]