Summer Games Done Quick 2019 sets huge donations record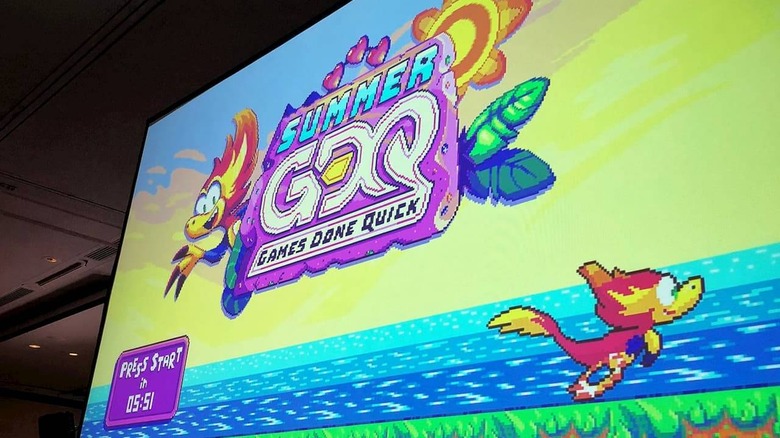 Summer Games Done Quick 2019 wrapped up over the weekend, and though that means many of us speedrunning fans are left feeling the post-GDQ blues, there's plenty of reason to smile now that it's all over. SGDQ 2019 ended up smashing records, raising more than $3 million for Doctors Without Borders by the time everything was said and done. That is a staggering amount, even for a Games Done Quick event.
After all, we're used to seeing multi-million dollar donation tallies and the end of most GDQ marathons, but never has one managed to exceed $3 million before. The record was previously broken (and subsequently set) earlier this year at Awesome Games Done Quick 2019, which raised a grand total of $2,425,790 for the Prevent Cancer Foundation.
Summer Games Done Quick 2019 exceeded that amount by more than $600,000, clocking in at $3,032,114.62 in total donations. That will likely go up at least a little more from here, as all GDQ Twitch subscription and bit revenue for June will be donated to Doctors Without Borders. What's particularly crazy about this is that Awesome Games Done Quick generally pulls in more than Summer Games Done Quick later in the year – this is only the second time in GDQ's history that SGDQ has outpaced the AGDQ from the same year in terms of total donations.
This was a big event in more ways than one, as Summer Games Done Quick 2019 was also the fastest Games Done Quick marathon to hit $1 million in donations. That happened Thursday night, whereas most marathons don't hit that point until Friday. Perhaps with that early $1 million, we should have seen this $3 million total coming?
If you're feeling the post-GDQ blues here in the wake of SGDQ, you thankfully don't have long to wait before Games Done Quick returns. At the end of SGDQ 2019, Games Done Quick announced that GDQ Express will be returning at TwitchCon this year, running from September 27th to September 29th. The next week-long GDQ marathon will be AGDQ 2020, which is scheduled for January 5-12, 2020 in Orlando, Florida.